MySQL handler Jacobs walks out on Oracle
It's a terrific place to work - just not for me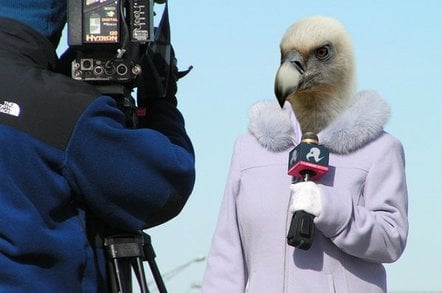 Oracle's open source strategy was looking a little fenced in this morning, after the database giant lost one of its most prominent voices and OpenOffice was snubbed by Ubuntu developers.
Ken Jacobs resigned from Oracle late last week, according to reports. Jacobs was vice president of product strategy in Oracle's server technologies division, and was seen as the vendor's friendly face when it came to dealing with the Open Source community.
He had been tipped as the man to oversee MySQL as Oracle borged Sun, and the person most likely to soothe restless open sourcers worried about the prospect of Larry and co giving OO projects a proprietary do-over.
They're probably still worrying, as it emerged that after Jacobs missed out on the job of leading Oracle's MySQL charge he had decided to leave the company.
According to CNET, Jacobs hinted in his resignation letter that he was disappointed not to be heading up the unit.
But, he insisted, "Oracle will keep its commitments to invest in MySQL, and help grow the business. Oracle will make MySQL better."
He added, "You will find Oracle a terrific place to work! I believe it is good for MySQL (the product, the company, the people and the community) that you are now part of a software company."
Oracle chief corporate architect Edward Screven is to head up all things Open Source at Oracle, reporting direct to Larry Ellison.
Meanwhile, Ubuntu developers have apparently opted to make Google Docs the default text editor in Ubuntu Netbook Edition.
The decision appears to have gone down like a a stone, with commenters saying it will force them to open Google accounts and require net access, and that it "smells of a backroom deal". ®
Sponsored: What next after Netezza?