US gives Chinese man 2.5 years over fake Cisco kit
Cisco no-no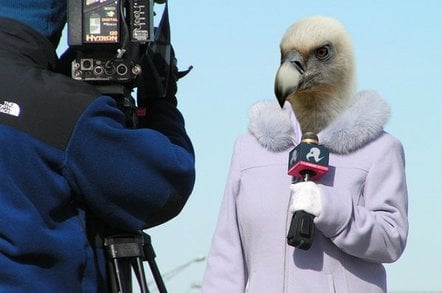 A Chinese man has been sentenced to a two and half year stretch in California for flogging counterfeit Cisco parts in the US.
Yongcai Li will also have to repay $800,000 to Cisco Systems, for selling the kit, which carried fake Cisco trademarks. He had shipped the kit into the US in 2005 and 2006, prosecutors said.
The US Attorney's Office in LA announced the sentence on Friday AP reports.
Yongcai Li was arrested in Las Vegas in January last year, according to the AP, and packed off to Los Angeles to face prosecutors. He pleaded guilty to trafficking in counterfeit goods last year, and was sentenced late January.
For some reason, Cisco kit is a particular favourite of counterfeiters. In December, two Kansas men were charged with making $1m by slapping phony Cisco labels on networking kit which they had obtained in China.
As well as the just plain fakiness of the business, the US seems irked by the prospect of fake Cisco kit containing back doors which could allow Chinese organisations to conduct industrial espionage in the US. ®