Apache terminates 'outdated' web server
We, and the world, move on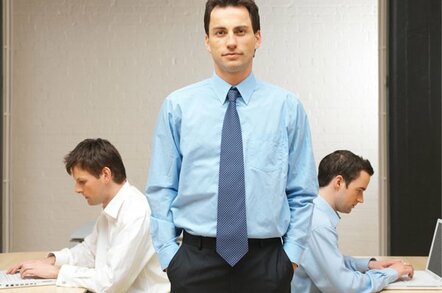 An increasingly creaky version of the web's most popular web server has finally been retired after twelve years serving billions of pages.
The Apache Software Foundation has released HTTP Sever 1.3.42, saying this is the final release of the 1.3 branch, and there will be no more updates except for critical security fixes.
Development will also end for version 2.0 later this year, with the release of version 2.4. Apache has strongly recommended users upgrade to 2.2.14.
Apache's server is responsible for serving more than half - 53 per cent - of the web's pages, according to Netcraft. Apache has been the net's number-one web server consistently, despite a steady challenge from Microsoft's IIS. Microsoft is a distant second with 24 per cent of pages served.
ASF is moving on for two main reasons. In an email to The Reg, HTTP Server Team member Noirin Shirley told The Reg sais that for one, huge changes in technology and the internet during the 12 years since 1.3 debuted have meant that it's no longer a "best of breed" web server.
Version 1.3 was released in June 1998. To give you some context of how things have changed since then, this was just weeks before the long deceased Windows 98 from Microsoft. Since then, Microsoft's updated its client operating system five times. It was also two years before the first gigahertz CPUs for x86 systems shipped commercially.
Project management committee chairman William Rowe, meanwhile, said it was also impractical for volunteer organizations like ASF - just like commercial entities - to maintain a large number of parallel releases. "Users needs to track the versions that attract the attention of active development (and active developers)," Rowe told us.
Version 2 of Apache's server was a significant" re-write of 1.3. The API was rewritten to prevent many of the problems with module ordering and priority. Improved support for non-Unix platforms was added along with smart filtering, support for IPv6 and multiple protocols.
Version 2.2 specifically added the ability to serve files larger than 2GB while the core modules for authentication and authorization along with subsystems for actions such as caching and proxying have been "greatly improved".
Features in development for 2.3.5, currently in alpha, include updates to the authentication modules and what Rowe called "state of the art" cache and proxy modules. ®