iPad forces operators to shave their SIMs
Big iPhone, tiny card
O2, Orange and DoCoMo are all apparently stocking up on micro SIMs suitable for Apple's iPad, though taking a sharp knife to an existing SIM is always an option.
Quite why Apple decided to use the third form factor for the iPad's 3G module isn't clear, but anyone planning to stuff an existing SIM into an iPad will need to be prepared to slice off some edges to make it fit.
The Micro SIM was originally suggested by Nokia back in 1998 - Nokia wanted to make super-tiny handsets and the size of the SIM had become a limiting factor. Early GSM phones used a credit-card-sized SIM, which quickly reduced to the "Mini SIM" we know today, but that gets further cut down for the Micro SIM specification.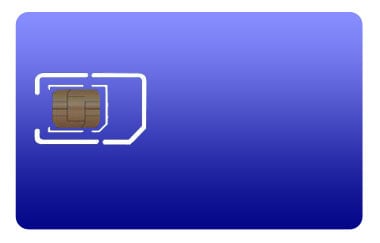 Push out the SIM, or push out the Micro SIM, as you prefer
Apple has been saying the Micro SIM will also support a more-comprehensive phone book as well as greater security. In fact, both of these capabilities are part of the USIM application, which can be installed on a SIM of any size or shape as part of the 3G standard.
The traditional SIM address book supports only name-number pairs, but the USIM requires support for multiple phone numbers attached to a single name, as well as a field for an e-mail address and user-definable groups. But phone manufacturers, who have no interest in customers storing data on the operator's SIM, have been slow to integrate this functionality.
None of which explains why Apple would choose an unexploited standard for the iPad. There might be a small measure of operator lock in, but DoCoMo has already announced it will be selling Micro SIMs for the iPad, while Gemalto is reportedly supplying them to O2 and Orange in the UK, so the choice seems increasingly strange.
Perhaps Apple is offering operators an opportunity to differentiate between computers and phones on their networks - computers, and dongles, could use Micro SIMs (sold with broadband data-only tariffs) while phones will use existing SIMs with unlimited data, and those of us in possession of a sharp knife can enjoy the best of both worlds. ®