Amazon Kindle DX
What a difference extra inches make
At 546g - a hefty 250g more weighty than the 6in model, but still less than the 730g 3G Apple iPad - the DX is certainly one of the heavier e-book readers about. But since it's also lighter than the average hardback book, that really makes no odds.

Can also be used as a tea-tray?
The DX comes with 4GB of storage - or 3.3GB after the operating system has taken its bite - which is twice what the Kindle 2 provides and goes some way towards ameliorating the lack of memory card expansion.
Of course, as with the Kindle 2, you can store purchased books on Amazon's servers and re-download them when needed. With a MobiPocket file of Dumas' The Three Musketeers taking up less than 800KB, and the AZW file of The Lord of the Rings occupying just over 3.3MB, that 3.3GB is sufficient to house a rather big library of some very long books.
Many technical strengths and weaknesses are carried over from the Kindle 2. So the text-to-speech facility is laughably bad, the music player is so basic we can hardly bring ourselves to call it a music player, the web browser doesn't work outside of the good 'ole US of A, and there is no support for the ePub e-book format, while audio file support of limited to MP3 and Audible. Common text files can be read on the DX but doing so involves e-mailing them to Amazon for automatic transcoding, which is a bit of a palaver.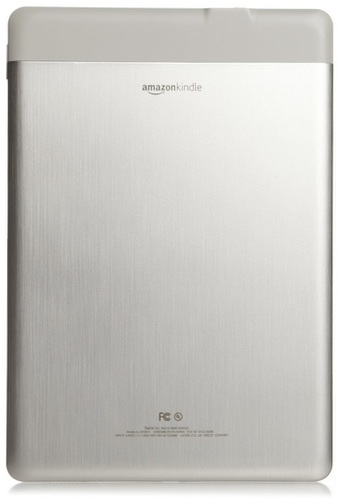 Just as shiny as an iPad?
On the up side, the built-in HSDPA wireless module lets you buy books from Amazon without recourse to a PC, and all the basic e-book reader functions are well covered, including the ability to place multiple bookmarks in multiple books, and make and attach notes to book pages.
Sponsored: Webcast: Why you need managed detection and response