Xiotech reloads Matrix
ISEbergs warning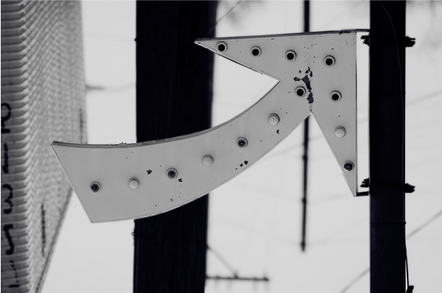 Comment Xiotech is aiming to build a Matrix eco-system of storage system app vendors linking its superdisk ISE enclosures with direct storage-controlling apps like VMware, Oracle and Exchange 2010.
Matrix is not an HP-like integrated IT stack product set, but a dynamic set of storage resources coordinated by a Matrix controller doing the bidding of the storage-controlling app and using Xiotech's Cortex API to talk to the ISE boxes at the bottom of the storage stack.
Xiotech's chief strategy officer Jim McDonald says the firm sees a new way of storage resource control and management, with server apps like VMware and Exchange 2010 wanting direct control of storage resource characteristics, like thin provisioning, and thus no need for storage controllers to do those functions. In Xiotech's brave new world, fat storage controllers become thin and dumb storage enclosures become Intelligent Storage Elements (ISEs), containing many disks that function as a single reliable and high-performance superdisk.
These ISE sealed canisters with their extended life can be aggregated together to extend capacity and performance in a linear fashion and out-perform traditional twin controller, modular arrays, even ones with an injection of flash drives in certain circumstances, such as provisioning many virtual desktop images.
It's as if Xiotech doesn't have the time, money or inclination to bulk up the capabilities of its own Emprise controller so that it can effectively compete with 3PAR, EMC's CLARiiON or HP's EVA. What it does have is a better storage enclosure mousetrap, the ISE, and that needs integrating with other storage system resource functions like deduplication, spin-down, content-addressable storage (CAS), replication and other protection functions before it can become a usable resource for customers.
The server world has become increasingly virtualised since Xiotech first launched ISE and Emprise, and there is a trend Xiotech discerns of server apps wanting more direct storage control. So it's inclined to let them take over the functions that are in the cleverest array controllers, while it builds an ecosystem that could provide a dynamically-integratable storage resource stack, and focuses its engineering on continuing to build a better ISE mousetrap.
McDonald says the Xiotech roadmap includes ISE developments and the establishment of Matrix. The company also wants to pursue OEM sales, the lack of which, according to sources, helped persuade Seagate to sell off its ISE-creating Advanced Storage group to Xiotech a couple of years ago. That enabled Xiotech to launch its ISE-using Emprise storage array product line as its next-generation product after the then-current Magnitude array.
Emprise was not as successful as hoped, and last year Xiotech got a $10m funding fillip and a new management team which believes that the product technology is great; it reckons a rearticulated and more energetic marketing message is what is needed to get Xiotech out of the doldrums and have its sails filled by a great big sustainable trade wind.
Sponsored: Webcast: Why you need managed detection and response