Brits choose Altix UV supers to fight cancer
SGI beefs pipeline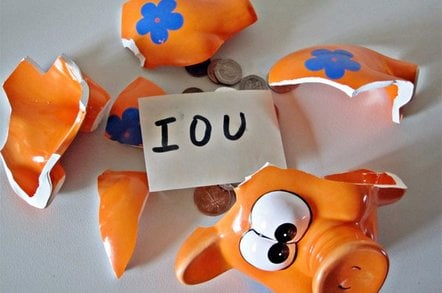 The Altix UV massively parallel supers might not be shipping until the third quarter of this year, but Silicon Graphics is lining up customers who want to get the box early. The latest customer to ink a deal for an Altix UV is the United Kingdom's Institute of Cancer Research.
Because Intel has yet to launch the "Beckton" eight-core Nehalem-EX processors that are the compute engines in the Altix UV machines, the details are a bit sketchy on exactly what ICR is buying, and the organization did not divulge what systems it currently has in place in London, where ICR hosts its IT systems, which run simulations to come up with new treatments for a variety of cancers.
ICR was founded in 1909 and is a college in the University of London. It is partnered with the Royal Marsden NHS Foundation Trust. According to ICR's 2009-2015 strategic planning report, the researchers laboring at the facility were the first to figure out that DNA damage causes cancer and figured out the link between smoking and lung cancer. ICR has drilled down deeper into the cell genetics to find out what genes are associated with which cancers, leading to earlier detection, and it has synthesized chemotherapy drugs and tweaked radiotherapy techniques so they are less toxic and more effective.
According to Rune Linding, the cellular and molecular logic team leader at ICR, the facility will be installing SGI Altix ICE clusters to handle pattern matching or integrating quantitative data with mass spectrometry. He says the future Altix UV 1000 system will integrate data from patients and service MRI imaging, phenotyping, system genetics, proteomics, and deep sequencing workflows as researchers come up with new cancer treatments.
Linding says that these applications will require thousands of processors to manage the hundreds of terabytes of data required. ICR also says it will need petabytes of disk space, in this case SGI's InfiniteStorage arrays, to pool data from a bunch of different sources, including high-throughput photon microscopes, confocal microscopes, and mass spectrometers.
"The Altix UV system is essential to the future of integrative biology and in turn integrative biology is crucial for the future development of human disease therapies," Linding explained in an email to El Reg. "Many of the algorithms that we are developing as part of integrative network biology will push the boundaries for computational needs; these needs are also converging toward those of other extreme-needs customers like the military or intelligence industry.
"We all need more and more large shared memory and many of our algorithms for image analysis and sequence data analysis are converging, there is an unmet need for cross-industry collaborations. SGI plays a vital role in facilitating this and we need Altix UV to succeed. It is in the interest of all human kind that this computer is built."
Cancer research is deadly serious, and perhaps we can forgive Linding for being dramatic. But then again, we are talking about a rack of what could end up being - and given the seriousness and the complexity of the problem, what should be - a much larger box.
ICR cannot provide the teraflops rating of its future Altix UV system, but it says that the initial machine will have 512 cores and terabytes of memory. This is but a fraction of the scalability that SGI is promising with the Altix UV boxes.
SGI previewed the Altix UV machines, code-named "UltraViolet" during their many years of development at the original, pre-Rackable Systems SGI, at the SC09 supercomputing trade show last November. The Altix UV design includes two-socket blade servers and SGI's homegrown NUMAlink 5 interconnect, which plugs into the QuickPath Interconnect of the Nehalem family of chips.
In an 8x8 (paired node) 2D torus interconnect, SGI can lash together 256 processor sockets (2,048 cores in four racks) and 16 TB of main memory into a global shared memory system. Such a 256-socket machine would be rated at 18.56 teraflops, which means that the ICR machine is probably rated at around 4.6 teraflops.
To build larger configurations, four racks are linked in a fat tree group, and then the 2D torus interconnect implemented by NUMAlink 5 is used to bring 32 racks (16,384 sockets) into a multinode cluster with 256 instances of the SUSE Linux operating system. Such a big box would have a peak theoretical performance of around 594 teraflops, and SGI can double that up if it wants to because the NUMAlink 5 has the bandwidth.
Thus far, SGI has five customers who have publicly committed to buying the Altix UV gear, including ICR. The four others include: the University of Tennessee, the North German Supercomputing Alliance, the University of Toulouse, and Hokkaido University. SGI hints that it has a larger pipeline than this, but would not elaborate further. ®
Sponsored: Webcast: Why you need managed detection and response