High-flying 3PAR down at ground level
Revenues yes, profit not so much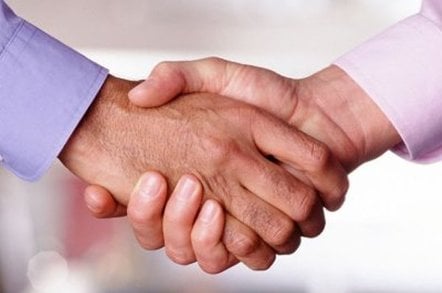 3PAR is growing revenues, but has seen the bottom line go red in its third quarter. Its product strengths don't seem strong enough to repel competitive pressures.
Its third quarter 2010 revenues were four per cent up year-on-year at $50.1m, confirming as others have that the recession is definitely easing. Notwithstanding that, it made a loss of $528,000, which compares to a profit of $461,000 a year ago when revenues were lower. What went wrong?
Operating expenses were up, with the combined R&D and sales and marketing budgets adding another $2.57m to OpEx year-on-year. Stifel analyst Aaron Rakers identified several things contributing to the loss. Average deal value fell as the lower-priced mid-range F-Class product sales ramped up. There were slightly fewer sales reps in the quarter, and new customer revenue was down 53 per cent year-on-year, and also 42 per cent compared to the second 2010 quarter. That's not good news.
Jim Dawson, 3PAR's sales head in its high-growth years, departed to Fusion-ion in May last year, and it does seem that 3PAR may not be selling as effectively as in the past. (The preceding quarter also saw a net loss of $760,000 on revenues of $46.1m.) It's gratifying that revenues rose sequentially and annually, but disappointing that internal cost rises ate into the increase and cancelled it out in a profit sense.
The company has had its once revolutionary thin provisioning technology lead whittled down. EMC, HDS and others have added their own thin provisioning technologies. Although 3PAR has continued improving its thin capabilities and is cementing its arrays more effectively to VMware, these moves have not been enough to get it flying again.
The contrast with growing sales of smaller SAN products from Compellent and Dell shows that the high-end enterprise array market is not yet on the move. We're all waiting to see when it will lift off and how the various suppliers will do when that happens.
3PAR's outlook is for fourth quarter revenues of $50.5m - $54m. The 3PAR execs will be pushing hard for the $54m number and show us all that it is still a growth company. ®
Sponsored: Practical tips for Office 365 tenant-to-tenant migration