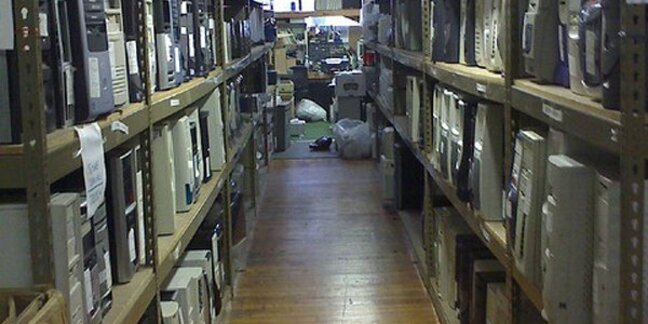 Like its peers in the IT market research community, Gartner has been polishing its crystal balls for the past few months, hoping to predict what global IT spending will look like in 2010. The answer is up from 2009's levels, but this may have a lot to do with the currency effects of translating global sales into U.S. dollars. A separate poll by Gartner of chief information officers from around the globe suggests that their IT budgets will be flat.
By Gartner's reckoning, IT spending will rise by 4.6 per cent to hit $3.36 trillion this year. If that sounds like about double what you expect, that's because Gartner adds in telecommunications costs to the IT spending kitty, while Forrester Research and IDC talk about hardware, software, and services spending by companies and governments.
Indeed, Gartner expects that telecom spending among companies and governments will rise by 4.7 per cent, to $1.98bn this year, a reversal and then some compared to the 3.6 per cent decline in 2009, when telecom spending fell to $1.89bn. The remaining portions of IT spending - hardware, software, and services, totaling $1.39bn - will rise by 4.5 per cent this year, according to Gartner's prognostications.
But the spending increases will not be even across those categories. Gartner expects that spending on computer hardware - meaning PCs, servers, storage, networking gear, and so on - will rise only by 1.6 percent in 2010, to $331.7bn. Software spending will hit $231.5bn (up 4.9 per cent) and services spending will hit $824.2bn (up 5.6 per cent).
This sounds a lot better than 2009, when hardware spending fell 13.9 per cent to $326.4bn, software spending fell 2.1 per cent to $220.7bn, and services spending was down 3.5 per cent to $780.9bn.
Before the IT vendors start throwing parties over the increase in spending that Gartner is projecting, Richard Gordon, research vice president at Gartner, grabbed the hooch intended for the punch bowl.
"While this forecast might seem bullish at first, it's important to factor in the impact that exchange rates will have on the markets," Gordon explained in a statement accompanying the figures. "Much of the increase in our revised 2010 forecast can be attributed to a projected decline in the value of the U.S. dollar compared to 2009."
A lot of the growth in IT spending will happen in the Middle East and Asia/Pacific regions, thanks to India and China, respectively, in those two regions. Gartner expects IT spending to rise only 2.5 per cent in 2010 in the United States, and Japan to do even worse than the US at 1.8 per cent spending growth. (Japan is not lumped into the Asia/Pacific stats).
Latin America, thanks to Brazil and Argentina, will see a 9.3 per cent rise in IT spending in 2010, the Middle East will see a 7.7 per cent increase, and Asia/Pacific a 7 per cent boost. Western Europe will only see a 5.2 per cent increase in IT spending. (Those figures are all after translating sales into U.S. dollars). While growth is heaviest in Brazil, China, and India, these markets are still dwarfed in size by the North American and Western European markets, so they cannot pull up the class average by that much.
Gordon said that Gartner's projections for IT spending over the next 12 to 18 months were predicated on gross domestic product increases, consumer confidence improvements, credit loosening up, and pent-up demand for new hardware and software technologies.
As part of its economic modeling of IT spending, Gartner polled 1,586 chief information officers, who told the market researcher that they expected their budgets to be essentially flat in 2010, increasing at 1.3 per cent (a weighted average across those 1,586 companies who have a combined $126bn IT budget). Last year, these same CIOs stomached a weighted average decline in budgets of 8.1 per cent in 2009. The survey was done in the middle of the fourth quarter, and it represents the most current figures the company has to work with. ®
Sponsored: Webcast: Simplify data protection on AWS