Billionaire-funded e-car gets showroom date
The e6, from BYD and Warren Buffet
Leccy Tech The electric e6 MPV manufactured by Chinese firm BYD and partly funded by American billionaire Warren Buffet will be launched later this year.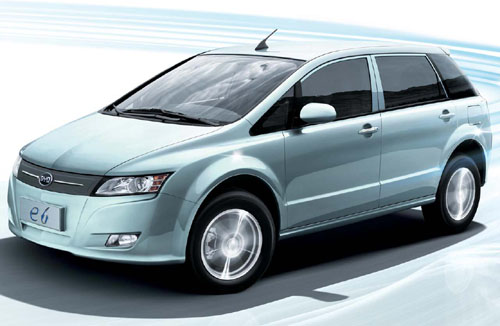 BYD's e6 will hit showrooms later this year
The e6 will launch in China this May and be initially targeted at government buyers and taxi fleets. It will cost 300,000 yuan (£27,000).
Provided the e6 passes North American safety tests, the car should arrive there by late 2010 priced at roughly $40,000 (£24,600). It's unclear at this stage if the e6's US price will include the $7500 (£4600) Federal e-car rebate.
BYD's Chairman, Wang Chuanfu, plans to transform the company into China's largest car maker by 2015 – it's currently in fourth position – and the world's largest by 2025. It's these ambitions that Register Hardware believes will eventually see the e6 launched into Europe.
In terms of technical details, the e6's drive comes from two electric motors: one driving the front wheels and rated at 215bhp (160kW), with the other driving the rear rated at 53.5bhp (40kW).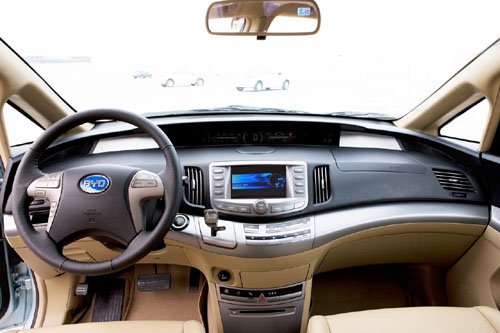 The e6 can cover 0-62mph in under 14 seconds and reach 90mph
Front-wheel drive will be used for everyday driving conditions, with the rear motor only coming into play when things get sticky or slippery, BYD said.
BYD reckons the e6's battery can be charged to 50 per cent capacity in 10 minutes and to full capacity within one hour, when connected into a three-phase charger.
In an effort to overcome range anxiety, BYD has fitted the e6 with a 60kWh lithium iron phosphate battery of its own making. The pack should give the e6 a range of 205 miles (300km), BYD added. ®