IBM's Power7 servers imminent
Here by March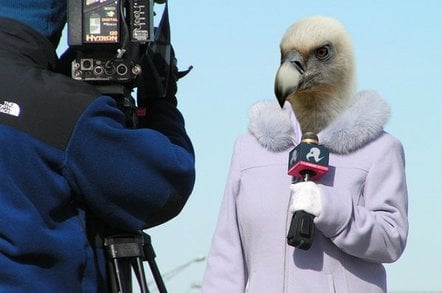 IBM is planning to launch its Power7-based Power Systems servers sometime before the end of March.
The new arrived Tuesday afternoon from chief financial officer, Mark Loughridge, during a conference call discussing Big Blue's fourth quarter and full year 2009 financial results.
Previously, IBM had said that Power7 systems would be announced sometime in the first half of 2010. When dicussing IBM's third quarter 2009 results last fall, Loughridge said that yields for the 45 nanometer chips were five months ahead of the 65 nanometer ramp for the Power6 and Power6+ chips.
Without providing specifics, Loughridge said during that fall call that the Power Systems refresh would be done by the end of 2010, implying that the launch will be a rolling thunder launch, with different parts of the product line coming out at different times. But, then again, IBM has in the past launched the whole lineup of Power-based servers at once and then staggered the deliveries, based on chip yields and customer demand. This scenario seems most likely, and it would explain the confusing and conflicting rumors about when the Power7 machines would actually come to market.
Late last year, some sources we spoke to who claimed to know what IBM's plans were - and who were good sources in the past - said that the Power7 announcements would happen in January or February. Others said March. And still others said Big Blue was going to keep its powder dry until early May, when the COMMON midrange user group meeting is being held in Orlando, Florida.
Well, now we know that something with a Power7 chip is coming sometime between now and the end of March. The news comes after a 14 per cent drop in Power System sales during the fourth quarter.
"Later [in Q1], we'll introduce the next generation Power Systems, which will deliver two to three times the performance, in the same energy envelope," Loughridge told the assembled Wall Street multitudes on Tuesday. "So quite an announcement for this product line."
You can find our coverage of the technical features of the future eight-core Power7 processor that will be snapped inside those Power Systems rack, blade, and tower servers here and here. Take a gander at the Power7 IH supercomputer node used in the "Blue Waters" petaflops supercomputer here.
IBM is no doubt motivated to have some big server tale to tell once Oracle closes its acquisition of Sun Microsystems. Intel is prepping its quad-core "Tukwila" Itaniums and its "Beckton" eight-core Nehalem-EX chips, while Advanced Micro Devices and its foundry partner, GlobalFoundries, are readying twelve-core "Magny-Cours" processors. No x64 chip will be able to touch the performance of a top-end Power7 box, but these big x64 machines will most definitely give Big Blue a run for the money in the midrange. ®
Sponsored: How to get more from MicroStrategy by optimising your data stack