ARM wrestling: Apple iPad chip to overpower rivals?
In-house chippery to make or break tablet, say analysts
The big question is perhaps not whether Apple will announce the eagerly anticipated iPad next week, but what chip will power the media tablet.
Since the device is expected to run a version of the iPhone operating system, and given that battery life is likely to be a key factor in the iPad's success, it's hard to imagine Apple using anything other than an ARM-based processor in there.
It's tempting, after the claims made by Nvidia when it launched its newest Tegra ARM-based system-on-a-chip at the Consumer Electronics Show earlier this month - dual-core processor, full HD graphics, 15-hour movie-playback battery life - that Apple might have selected this part for the iPad.
But a number of analysts this week said they believe the iPad may well be based on chippery designed by the Mac maker itself. Some of these claims may be circular - they're derived from what other analysts are saying - and we wouldn't want to categorically rule out an Nvidia involvement, but the alleged use of an in-house chip design is appealing.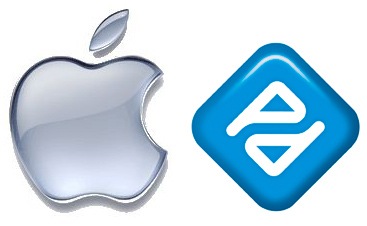 Speaking to CNet this week, technology consultant Richard Doherty of Envisioneering talked up Apple's efforts: "Before the year is out, Apple will have the most powerful, lowest-cost SoC in the industry. There's nothing that I can see from ARM licensees or Intel that could challenge the power-per-Watt, the power-per-buck, the power-per-cubic-millimeter of size. Apple is going to have quite a performance, battery efficiency and cost advantage over the competition."
How might Apple achieve this? Back in 2008, Apple acquired chip designer PA Semi, and that CEO Steve Jobs subsequently said that Apple's new semiconductor engineers would be working on SoCs for the iPhone and iPod - tacit confirmation that the team would be working with ARM cores.
Later that year, Apple bought a small $4.8m, 3.6 per cent stake in Imagination Technologies, a UK-based developer of graphics cores for ARM chips of the kind it is said to be working on. If you're serious about putting good graphics into an ARM-based SoC, Imagination is one of the first companies you call for a chat - if, indeed, it's not at the top of your list.