Wii Balance Board good aid for doctors, study finds
'Now, Mrs Golightly, if you'll just step onto this gaming peripheral...'
The Wii Balance Board (BB) peripheral could provide doctors with a cost-effective way of assessing a patient's ability to stand up straight, a report has concluded.
Medics from the University of Melbourne and Singapore General Hospital's Department of Physiotherapy together tested Nintendo's £70 accessory as a way of assessing patients' ability to balance.
"There is currently no validated system which can precisely quantify center of pressure" (COP) in patients, the report said. Doctors often use force platforms – high-tech scales that measure ground reaction forces created when someone stands on them — but most are expensive, heavy and in short supply where needed.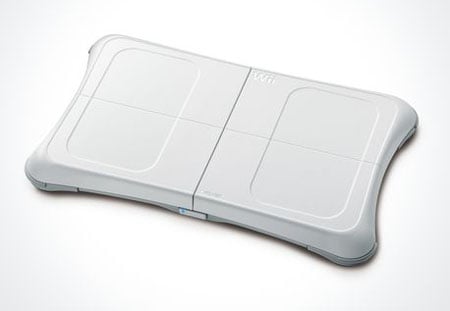 Wii Balance Board: pretty good at measuring a patient's equilibrium, the report found
Nintendo's BB, however, is "inexpensive, portable and widely available", the report said.
To study the BB's potential medical uses, the boffins asked 30 people to perform single- and double-leg upright balance tests with their eyes open or closed.
The Wii was connected to a laptop and its COP readout – which help doctors assess if a patient is stable when standing up – were generally found to be as good as those produced by force platforms, though it was found to be less sensitive to very slight movements.
Nintendo's Wii Balance Board usually allows players to controls games by moving their bodies - steering a surfboard, for example. But it has already been paired with weight-loss games, helping users monitor their BMI and other fitness stats.
The full report is available online now, for a fee. ®
Sponsored: Detecting cyber attacks as a small to medium business