Sony Ericsson Yari
Anyone for tennis?
Review At first glance the Sony Ericsson Yari gives a very good impression of a lowish-end slider, with its so-so looks and smallish screen. Look a little closer, however, and it becomes clear that the Yari is a lot more fun than it first appears, with Wii-style gesture-recognition gaming, a 5Mp camera, aGPS and HSDPA fast internet access.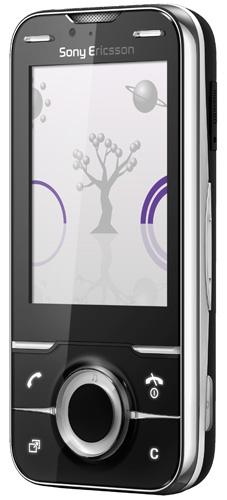 Nintendo pretender: Sony Ericsson's Yari
The Yari is a small, lightweight handful at 100x48x16mm and 115g with rather dull black looks, although it's also available in white or silver with red or pink highlights. Above the LCD screen are two gaming buttons – more on those later – and below it are a couple of programmable soft keys, with call start and stop, shortcuts and cancel buttons flanking a circular five-way navpad. Pressing the edges of this offers shortcuts such as music player, contacts and messaging, with the ability to programme it to whichever functions you fancy.
Around the sides are SE's familiar, but doomed, two-pin FastPort power/sync socket, barely visible volume rocker, a micro SD card slot (like the FastPort, SE is moving steadily away from its Memory Stick option) covered by a plastic grommet and a camera shutter button. Around the back, which is covered in a tactile rubberised plastic casing, is the recessed lens of the camera with LED flash and stereo speakers.
The slide is firm but not too severe, and opens to reveal a flat panel keypad marked with a couple of ridges and a small dot on each key. It's not so easy to distinguish the keys under the thumb as it is with separate buttons, but it's not too bad if you're not expecting to knock out super-fast text speeds.
The 2.4in, 240x320-pixel screen with 256,000 colours isn't a world-beater by the standards of today's touch-sensitive OLED models. Although it's small, it's also sharp and clear, so even fairly small type sizes can be read with ease. The UI is standard Sony Ericsson icons – perfectly fine in other words, with easily interpreted menu options. There's also a 'Games carousel' option, which allows you to put all the games on the home screen for quicker scrolling.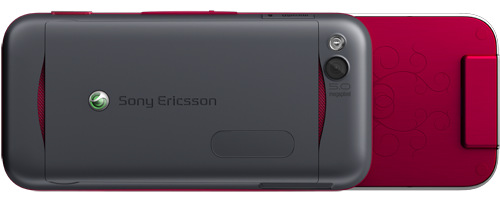 5Mp camera on the back plus a front facing one for gesture recognition
And gaming, in case you hadn't guessed, is what the Yari is all about. Not necessarily hi-def, first person, immersive worlds type gaming for PS3 and Xbox – more fun, immediate, Wii-style gaming. It's even got movement and gesture capabilities. The Yari's accelerometer can tell what you're doing with it for movement-based games, but it also uses the front-mounted video call camera and technology developed by GestureTek to recognise your movements and translate them into actions on screen.
Sponsored: What next after Netezza?