Plextor plunges into SSD pool
Hitching ride on PLDS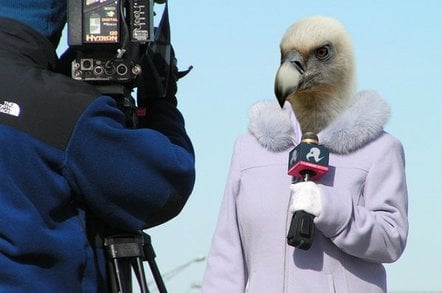 Japanese-owned Plextor, a significant player in the optical drive business, is entering the solid state disk (SSD) market, riding on the back of Philips Lite-On Digital Solutions (PLDS).
Plextor is privately owned by Shimano Kenshi of Japan. PLDS is a joint-venture and is licensed to sell Plextor kit in North America. PLDS will be doing the SSD product development and production while Plextor has the branding responsibility; exactly what Plextor does is a little unclear, but we suspect not a lot in product technology terms.
Two Plextor-brand SSDs were shown at CES in Las Vegas. They are 2.5-inch, SATA II interface products using multi-level cell (MLC) flash chips from Samsung and Marvell controllers. They come in 64GB and 128GB capacity points. With two parent organisations - one of which is a JV with a Taiwan operation as well as a North American sales operation - there is no single website point of contact, so you'll need to glean information from all over.
We found that the 64GB unit does 110MB/sec sequential reads and 65MB/sec sequential writes. We think the 128GB unit is a tad faster at 140MB/sec for reading and 80MB/sec for writing; nothing surprising here with this asymmetry, and nothing that impressive about the speeds either.
Plextor says the products use its wear-levelling algorithms and claims the drives have the same performance level, using SYSMark and PCMark benchmark runs, irrespective of whether they were "clean" or "dirty" (translation error possibility alert here). We think this means that the drives perform as well when they are stuffed with deleted data as when they are empty. Possibly the Windows TRIM command is supported to avoid unecessary read:erase;write cycles.
So far so standard. We have no information on pricing but there is a report that the drives have been certified for use by Dell. Plextor optical gear is certified by Dell so there's an existing relationship Plextor could have taken advantage of there.
The two SSDs should be available this quarter. A second generation is planned for the mid-year point with Toshiba flash chips replacing the Samsung ones, and a Marvell controller, possibly a faster 6Gbit/s model.
Plextor has put out some interesting SSD-vs hard disk drive price price points. It reckons that, on a per-GB basis, SSDs cost ten times HDDs in 2008, they will cost six times equivalent HDD storage this year, five times next year, and drop to four times in 2012.
PLDS and Plextor reportedly want ten per cent of the global SSD market this year. That seems completely unlikely unless they have revolutionary pricing, knock-out technology, and a sales and distribution channel that runs on steroids.
Add Plextor to your mental SSD map alongside OCZ, Intel and others and watch what happens. ®
Sponsored: Detecting cyber attacks as a small to medium business