Tales of the data centre
Regcasts galore!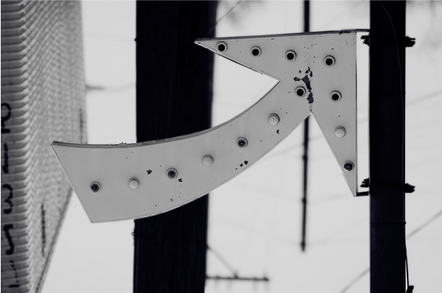 The Register produced some 25 webcasts in 2009, Today we present five of the best, all with a data centre or sysadmin bent, for your viewing delectation.
Not tried a Regcast yet? Give us a twirl and tune into some deep and meaningful conversation, Q&A sessions with Reg readers supplying the Qs, leavened with a pinch of humour.
Our pick list is below and we hope you'll find something that will get you up to speed on some of the critical IT issues of the day.
Beyond the hype
First up is a virtualisation extravaganza entitled Server Virtualisation for Hard-Nosed People : What's the Real ROI on Virtualisation?
This programme is largely based on on real-world research gathered in Reg reader workshops. In the webcast we clarify and quantifythe benefits of server virtualization on a production scale, and we ask how exactly such benefits can be achieved.
Surveying the estate
Our next cracker is called, The state of the x86 server estate. In this one-hour prog we consider the state of play in the server room, using recent research to understand just what are the forces on the x86 server environment, and how organizations are setting about dealing with these challenges.
Agile - or fragile?
For an overall boon to your data center knowledge base, try this one for size, a complete overview of everything you need to know about managing your data center efficiently and delivering proper benefits to your organization: The Register Agile Data Center Summit.
This event describes - with a little help from Freeform Dynamics, Dell, VMWare and Intel - and debates strategies and solutions that help IT departments continue to deliver market leading services for their business. If you are responsible for IT, or want to understand more about improving IT effectiveness in your organization, this is one is a corker.
Thoroughly modern
For most of you, it's not just going to be about managing within the data centre. you're probably having to contend with balancing your data center needs with those of your desktop users and for that, we have just the fillip: The Thoroughly Modern Desktop? : The benefits and challenges of keeping an up to date desktop estate. In this webcast we ask, just how valuable is it to have an up-to-date desktop estate? What are the advantages, both in business and IT management terms, and what is the cost impact? What capabilities are available in modern hardware, and how can they best be exploited?
Level-headed
So that's a virtual end-to-end learning feast for you. But there's just one more that might tickle your fancy: Service level monitoring and management: Delivering service excellence across the network.
During this one-hour event we explore the benefits that SLA monitoring and management systems can provide at a time when IT systems need to be more dynamic in response to changing business demands, such as the growth of SaaS and other applications outside of the data centre. ®
Sponsored: Detecting cyber attacks as a small to medium business