Intel rides Nehalem to heavenly profits
And now for the 32nm ramp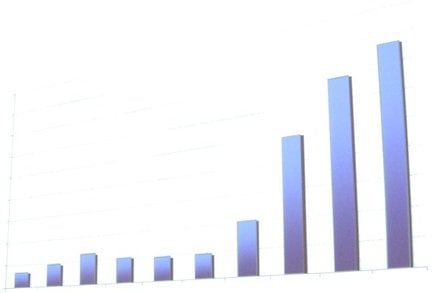 In announcing financial results for the fourth quarter and all of 2009 yesterday, Intel rejiggered its financial statements in such a way that we now have a better idea of how its PC and server businesses are doing in terms of revenues and profits. And, my oh my, did operating margins for both PC and server chips recover in the fourth quarter.
As El Reg reported yesterday after the market closed, Intel's sales were up 13 per cent to $10.6bn, and net earnings were up by nearly a factor of ten to $2.3bn against a very poor quarter at the end of 2008, when the economic meltdown was in full heat and Intel wrote off $1bn of its investment in WiMax partner Clearwire.
But those top-line numbers only tell part of the story. If you drill down into the figures Intel provided, we can get a sense of what Intel is actually selling for the first time - and where it is making its money.
The perception is that Intel makes its revenue volumes on PC chips, but server chips contribute more heavily to the bottom line. This is partially true, but Intel has wicked operating margins on both PC and server chips and their related chipsets and motherboards. That's sure to prick up the ears of the US Federal Trade Commission, which hit Intel with an antitrust complaint in December 2009. That is, if they can find a bureaucrat that can do simple math and get their hands on some market share data in the chip racket.
In the fourth quarter, Intel's PC Client Group - which makes processors, chipsets, and motherboards for desktop, notebook, and netbook computers as well as wireless chips and products - booked $7.76bn in sales, up 26.2 per cent compared to the final quarter of 2008. Within this group, processor sales were up 21.4 per cent to $5.88bn, but motherboard and chipset sales rose by a stunning 43.8 per cent, to $1.88bn.
It looks like companies were gearing up for the 32 nanometer transition to "Westmere" Core i3/5/7 products that were announced at the Consumer Electronics show in Las Vegas two weeks ago. Intel said that the operating profits for the PC Client Group were $3.34bn, which was nearly double the margins from a year ago (up 92.7 per cent). When you do the math, 43.1 per cent of PC chip, chipset, and motherboard sales dropped to the middle line, which was a lot better than the 28.2 per cent in the year-ago quarter. Another way of saying this is that once Intel sells somewhere around $4.4bn in desktop chips, chipsets, and motherboards, every incremental dollar is operating profit.
Now let's look at servers. In the fourth quarter of 2009, the Data Center Group, which sells processors, chipsets, and motherboards for servers, workstations, and storage arrays as well as wired network products, accounted for $2.02bn in sales, with $1.7bn coming from processors and $321m coming from chipsets and motherboards. But an even more impressive 48 per cent of that revenue dropped to the middle line as operating profits, or $972m, up 119.4 per cent compared to Q4 2008 when the server business was hammered by the economic downturn. Basically, once Intel bags $1.05bn in server chip, chipset, and motherboard sales, every additional greenback goes to operating profits.
These are nice businesses if you can get them. (Sorry, but you can't, even if you are Advanced Micro Devices and even if you do occasionally get a better product out the door).
For the full twelve months, 2009 was worse than 2008 on all fronts except process sales, thanks in large part to the "Nehalem" Xeon 5500 launch last March. Intel's overall sales fell by 6.5 per cent in 2009, to $32.1bn, with PC chip sales down 7.4 per cent to $19.9bn, PC motherboard and chipset sales down 2.9 per cent to $6.26bn, and server chipset and motherboard sales down a stunning 21.7 per cent to $1.15bn.
The decline in server chipset sales was no doubt an artificial one as motherboard and server makers bought Nehalem chipsets in late 2008 to prepare for the Nehalem server launch in early 2009. Despite to poor economy in 2009 - and thanks to the substantial performance improvements in the Nehalem architecture compared to prior Xeons - server chip sales rose by 3.4 per cent in 2009 to $5.3bn. Operating profits for the PC Client Group fell by 19.5 per cent for all of 2009, to $7.59bn, but operating profits for the Data Center Group rose by 7.7 per cent to $2.3bn.
In speaking with Wall Street analysts yesterday about the Q4 results, Paul Otellini, Intel's president and chief executive officer, said that demand for the latest 45 nanometer and 32 nanometer chips was string across all regions and product categories and that the most current chips helped boost average selling prices.
Otellini added that in the server sector, Intel was seeing demand shift to the "high end of the performance stack," boosting ASPs, and that over the next three months Intel would refresh its entire server line - chips uniquely designed for machines with a single, two, or multiple processor sockets - with 32 nanometer Xeons. He also said that the "Beckton" Xeon 7500 eight-core chip (aka the Nehalem-EX) would offer the largest performance jump in the history of the Xeon server lineup. It's due any day now. ®
Sponsored: Detecting cyber attacks as a small to medium business