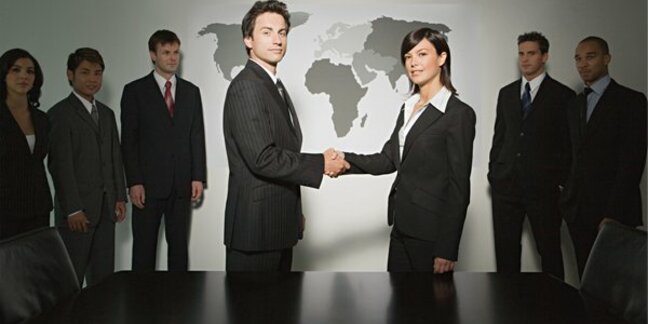 Intel has dropped a stink bomb into its ongoing dust-up with the US Federal Trade Commission over allegations of anticompetitive practices, revealing a 2004 communication in which AMD's then-top salesman referred to his own company as "pathetic" and said he "would never buy AMD for a personal system if I wasn't workin here."
The AMD honcho who authored those damning words was chief sales and marketing officer Henri Richard, whose departure was announced in August 2007 and described as being "on completely amicable terms."
Richard's unusual candor was quoted in a 25-page Intel filing (PDF) with the FTC on December 31, 2009, but only now made public.
The tone of Intel's argument against the FTC's charges is summed up by its opening sentence: "The Complaint paints a picture of competition for microprocessors and graphics products that bears little resemblance to reality."
Although Intel settled its legal wrangling with AMD last November for a cool $1.25bn - which AMD quickly used to pay down a good chunk of its massive debt - the FTC leveled a complaint against Chipzilla in mid-December, alleging that the world's largest microprocessor manufacturer "has illegally used its dominant market position for a decade to stifle competition and strengthen its monopoly."
Intel, as might be imagined, disagrees. "The Complaint seeks to characterize Intel as a technological laggard in microprocessors, a claim that disregards the facts disclosed in AMD's own documents in the Commission's records," Intel's filing reads. "AMD itself considered Intel to be the technology leader."
Intel offers Richard's statements as proof:
In 2004, AMD Executive Vice President Henri Richard, the company's highest ranking sales executive, declared internally that "If you look at it, with an objective set of eyes, you would never buy AMD. I certainly would never buy AMD for a personal system if I wasn't workin here."

Mr. Richard described AMD as "pathetic" for "selling processors rather than platforms [as Intel did] and exposing a partial story, particularly in the commercial segment, that is clearly inferior to Intel's, if we want to be honest with ourselves." He added that AMD is saddled with a reputation that "we're cheap, less reliable, lower quality consumer type product."
The filing goes on to argue that "AMD's inability to execute was a recurring problem," that "it was unable to manage its supply network and failed to deliver on supply commitments to many of its customers," and that its "acquisition of Dell as a customer, rather than bringing added success to the company, marked the beginning of a backward slide."
According to the Intel filing, it wasn't anticompetive practices that harmed AMD. "AMD alienated loyal customers, prompting them to switch business to Intel."
In other words, Intel argues, if AMD found itself in a world of hurt, it was because they brought it upon themselves. ®
Sponsored: Webcast: Ransomware has gone nuclear