Phoenix to rise from Martian ashes frost?
NASA checking for signs of life from Red Planet lander
NASA will from 18 January check for signs of life from its Phoenix Mars Lander, which wrapped up its successful Red Planet arctic mission back in November 2008 and was pronounced probably dead.
However, there's still a slim chance it has survived the harsh winter conditions which see "atmospheric carbon dioxide freeze onto the surface, building up a layer of frost roughly 30 centimeters thick", even though the lander was "not designed to survive the temperature extremes and ice-coating load".
NASA's High Resolution Imaging Science Experiment (HiRISE) camera on the Mars Reconnaissance Orbiter captured* Phoenix on 6 January, emerging from the sublimating frost (big version here):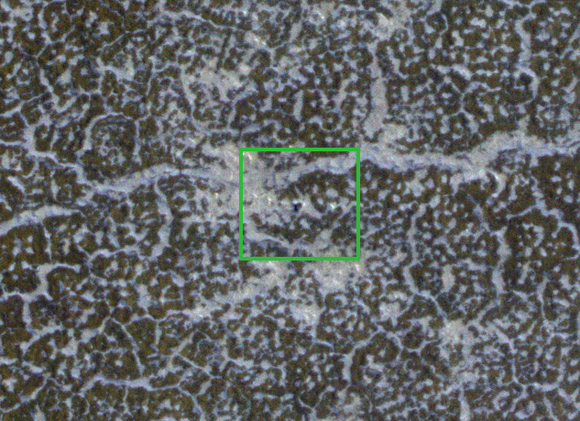 In the "extremely unlikely case" that Phoenix has survived, "once its solar panels generate enough electricity to establish a positive energy balance, the lander would periodically try to communicate with any available Mars relay orbiters in an attempt to re-establish contact with Earth".
Accordingly, NASA's Mars Odyssey Orbiter will be keeping its ears open when it passes over the landing site "approximately 10 times each day during three consecutive days of listening this month", and subsequently during "two longer listening campaigns in February and March".
NASA explains that "the amount of sunshine at Phoenix's site is currently about the same as when the lander last communicated, on 2 November, 2008, with the sun above the horizon about 17 hours each day". It adds: "The listening attempts will continue until after the sun is above the horizon for the full 24.7 hours of the Martian day at the lander's high-latitude site."
Chad Edwards, chief telecomms engineer for the Mars Exploration Program, admitted: "We do not expect Phoenix to have survived, and therefore do not expect to hear from it. However, if Phoenix is transmitting, Odyssey will hear it.
"We will perform a sufficient number of Odyssey contact attempts that if we don't detect a transmission from Phoenix, we can have a high degree of confidence that the lander is not active."
If Phoenix does rise from the frost, the Odyssey Orbiter will "attempt to lock onto the signal and gain information about the lander's status". NASA concludes: "The initial task would be to determine what capabilities Phoenix retains, information that NASA would consider in decisions about any further steps." ®
Bootnote
* NASA elaborates the image was taken at "68.2 degrees north latitude, 234.3 degrees east longitude".
The agency notes: "The [Phoenix] solar arrays are not discernable in this new image, probably because the patchy frost effectively camouflages them. Even when the frost has completely sublimated, dust deposited during the winter may obscure them."
NASA has a clearer image of Phoenix, taken on 16 June 2008, here.