Seagate foresees monster 2011
To follow big ol' 2010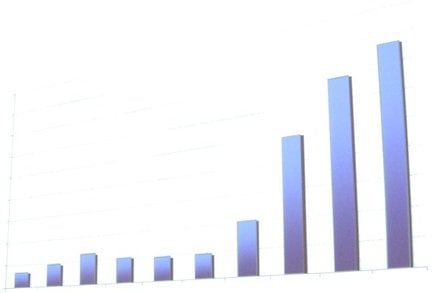 Seagate CEO Stephen Luczo thinks there could be monster hard disk drive sales in 2011 following better than 15 per cent growth this year.
As reported in Barrons, Luczo's pitch is that recovery from the recession started for the hard disk drive (HDD) industry in 2009 but outside the USA. He sees demand in the USA accelerating in the second half of this year boosting HHD unit sales growth overall beyond 15 per cent, feeding through to a monster 2011 with the channel facing possible supply shortages.
Stifel Niklaus analyst Aaron Rakers is also seeing substantial signs of enterprise storage sales growth, which will suck up a lot of the extra hard drives Seagate hopes to produce, due to pent up demand breaking free. He says: "IDC currently estimates that overall enterprise storage spending would be essentially flat yr/yr in 2010 – we differ... we currently estimate total enterprise storage spending to increase 9-10 per cent yr/yr in 2010, followed by five per cent yr/yr growth in 2011."
He thinks there was a possible better than expected holiday season, driving a demand rebound that is set to continue into this year, and that Windows 7 adoption is a factor in it. In consequence Rakers thinks HDD vendors will add manufacturing capacity this year.
He cites as evidence an order received by HDD manufacturing equipment supplier Intevac for "eight 200 Lean magnetic disk sputtering systems which are scheduled for delivery" in the second and third quarters of this year. The customer is not revealed.
Intevaxc's CEO Kevin Fairburn is quoted in the release, saying that the HDD industry is "currently... seeing very high rates of media capacity utilisation requiring incremental new capacity to support the growth expected this year".
Things are looking up if the HDD manufacturer's plants are going to be spinning out more and more disk drives. ®