Dadaist user manuals - a call for submissions
'Stop before you whop'
The eggnog has been drunk, the ornaments put away, the hangovers endured. Now it's time for you to dig through those users manuals for all that kit you received as a holiday goodie.
Problem: the manual was translated from its original Mandarin, Minangkabau, or Quenya by an autistic babelfish.
That was certainly our experience this season with an otherwise quite serviceable off-brand USB drive. You may have also run into risible manuals or marketing materials in your encounters with tech products - whether you just received something as a gift or have had it lying around for years.
If so, we'd love to see them.
But before we tell you how to share your user-manual, packaging, or instructions ludicrousness with us - and, of course, with your fellow Reg readers - let's take a look at a bit of the manual for that aforementioned USB drive:

The author apparently texts heavily - but u already know that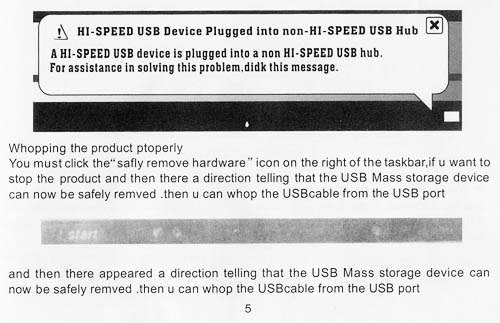 Need help? Just didk!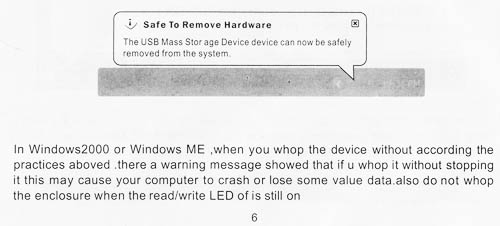 Never whop it without stopping
We hasten to add that our own personal language-translation skills would leave us helpless in China, Singapore, or Middle-Earth, but it does seem in this global economy the services of a proofreader might rate a bit higher on a manufacturer's priority list.
Show us what translational jaw-droppery you may have turned up. Scan your examples, take digital snapshots, tear out or photocopy them, or even just type 'em out - but although we trust you implicitly, we'd prefer some higher standard of evidence than your mere good word.
Then email your digital examples to us here, or send hard-copy to The Register, 116 New Montgomery - Suite 531, San Francisco CA 94105.
When a critical mass - morass? - has arrived, watch this space for a festival of linguistic ludicrousness. ®
Sponsored: How to Process, Wrangle, Analyze and Visualize your Data with Three Complementary Tools