Dell chalks up tablet PC
Kinda small
CES 2010 For many years tablet PCs have been the Next Big Thing. Few consumers have noticed. Will this change in 2010?
Microsoft has already unveiled three co-developed prototype slates this week, and world+dog expects Apple to announce a tablet at the end of the month. Now it's Dell's turn.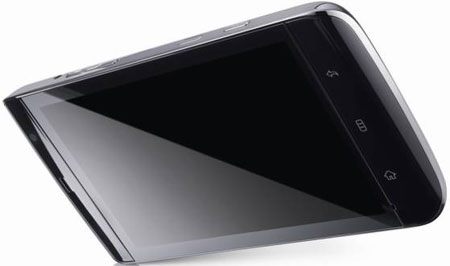 Dell's slate runs the Android OS and is thought to feature a 5Mp camera
at CES the company announced a concept internet tablet with a 5in display, running Google's Android OS. So that makes it pretty small. CNET was granted a sneak peek after the Dell conference and reveals the device seems like "a larger evolution of a smartphone more than a Netbook, but the larger screen created a much more user-friendly environment".
A Dell spokesman cited by various online sources says Dell is "working on different screen sizes and form factors".
What else do we know about the unnamed Dell slate PC? Not much. However, Dell has kindly supplied pics, which we reproduce here.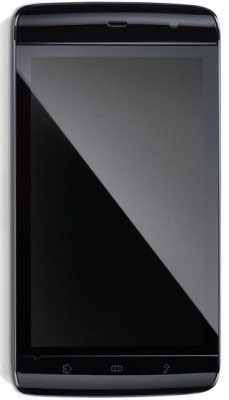 3G support will be a must
Dell said the device will feature an integrated SIM card – presumably for 3G access, but you probably won't be able to make voice calls from it.
A launch date or potential price is still very much under wraps. ®