B&W ships cut-down Zeppelin iPod speaker
Preps audiophile desktop units too
CES 2010 Speaker specialist Bowers & Wilkins this week announced a smaller, less room-dominating version of its iconic Zeppelin iPod speaker.
Lacking the older product's over-inflated rugby ball looks, the Zeppelin Mini still manages to deliver sound with some welly. And, thanks to its ability to pull music data off of the iPod in digital format, bypassing player's own digital-to-analogue convertor, it's capable of a much better sound than your average iPod dock.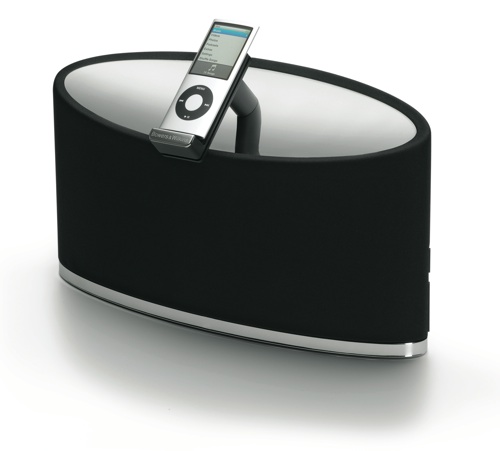 B&W's Zeppelin Mini: small unit, big sound
And not only iPods - the Mini is also certified for iPhone usage. There's a 3.5mm input round the back for connecting other music and media players.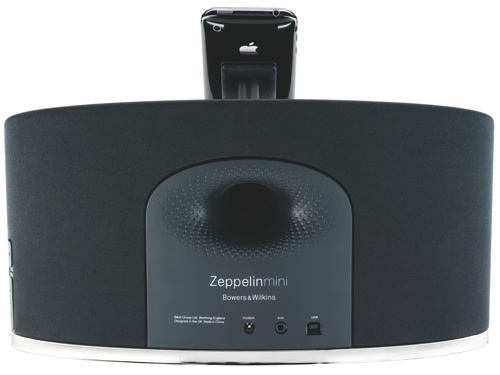 There's a reflex port round the rear to boost bass
The speaker's top-mounted dock arm pivots to allow connected devices to operate in landscape as well as portrait orientation. The Mini also has a USB port to allow the iPod to be sync'd in situ and so the Mini can be used as a computer speaker - it's seen by the host as a USB sound card.
So do B&W's new MM-1 desktop speakers, which, like the Mini, use software to ensure the host sends over the best possible audio data before being send to the speakers' own DAC and four drivers, each with their own dedicated amp.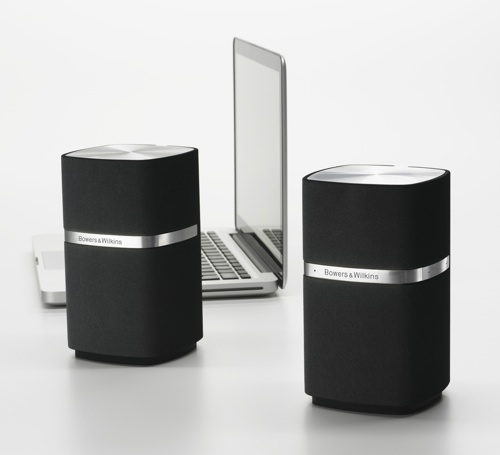 MM-1: audiophile desktop speakers for your computer
Quality doesn't come cheap, mind: expect to pay around £299 for the Zeppelin Mini and much the same for the MM-1 pair. The Mini is available now - the MM-1s will follow shortly. ®