Nexus One teardown: 'nicely put together'
802.11n Wi-Fi support
The gadget teardown experts at iFixit have forked out $530 for a Google Nexus One smartphone, taken it to bits and posted their thoughts online.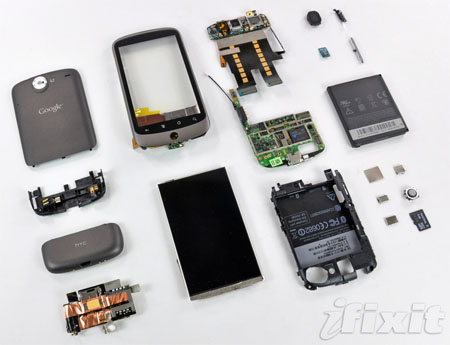 The Nexus One cost iFixit $530 (£332/€369)
After removing the phone's plastic rear cover - a process iFixit described as "unbelievably easy", the 5Mp lens, LED flash bulb, external speaker and "warranty-killing VOID sticker" of the HTC-manufactured handset can be clearly seen.
The phone is "very nicely put together", according to iFixit.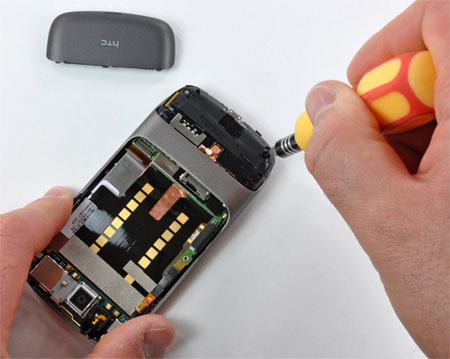 A well constructed phone, iFixit said
At least three chips inside Nexus One have been manufactured by Qualcomm. These include the handset's RF transceiver, voice processor and, of course, its mighty 1GHz Snapdragon processor.
While the iPhone 3GS only supports Wi-Fi 802.11 b/g, iFixit's teardown reminds us that a Broadcom BCM4329 chip inside Nexus One provides the handset with 802.11n support.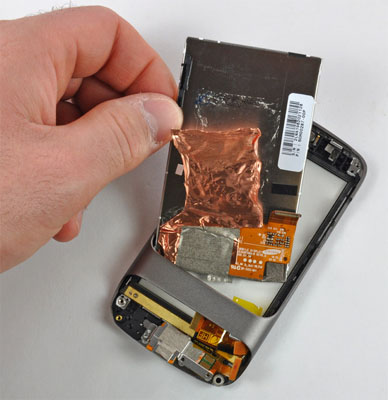 Broadcom chips feature several times in Nexus One
iFixit's teardown of the Nexus One is slightly less detailed than ususal, but the guide gives a good insight into the technical treats that lurk beneath that 3.7in touchscreen display. ®