Sony readies family-friendly internet access gadget
Chumby tech inside
CES 2010 Sony today unveiled its take on the internet tablet: a stand up or lie down device it calls Dash and is styled a "personal internet viewer".
Based around a 7in LCD touchscreen, Dash sports an unusual triangular design that allows it to be placed upright digital photo frame style or laid flat, on a kitchen work surface, say. In either orientation, the screen faces you at an angle that Sony reckons will make it easier to read.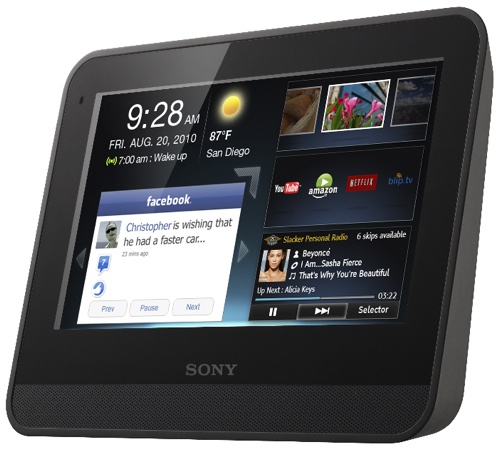 Sony's Dash: place it upright or on its back
In the jargon of our times, Dash runs apps, of which 1000 will be available free of charge and link Dash to the likes of YouTube and other - for now - US-centric online content services.
Other apps include weather and news viewers, social networking tools, media players, an alarm clock, a calendar and so forth.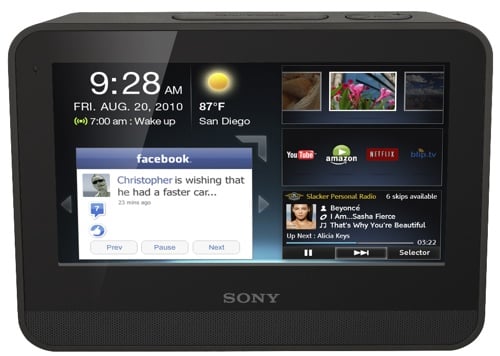 You want apps? It's got 'em
All these come from Chumby, the company behind the internet-connected alarm clock of the same name, so it's a good bet Dash's internals largely match those of the other, ARM-based device.
Dash has its own stereo speakers built in and a USB port for hooking up other devices. It connects to the internet using your existing wireless network.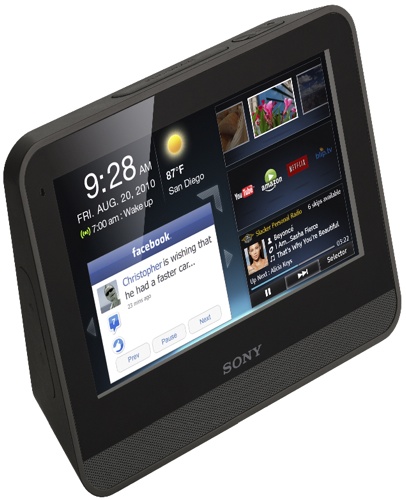 Chumby minus the rugbyball looks?
So far, Sony is only talking about US availability and pricing - $199, shipping in April - but hopefully a UK release won't be far behind. ®