Ion add-on to equip iPhone with full Qwerty keyboard
iType turns you handset into a Sinclair Z88
CES 2010 Ion, a company best known for its USB turntables and cassette decks, has introduced a Qwerty keyboard add on for... the iPhone.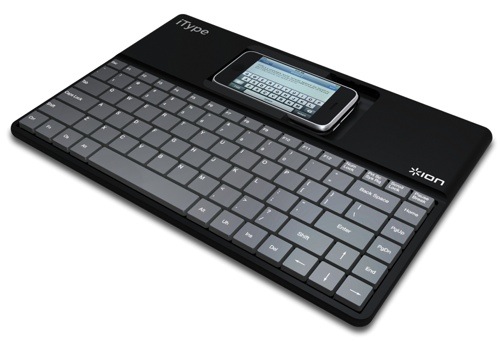 Ion's iType: fast text entry on the iPhone
No mere clip-on BlackBerry-style mini keypad, the iType is a near full-size board with a space in which to sit the handset in landscape mode.
The iType has its own battery, so won't drain the phone's own power pack. Quite the reverse. Since it connects to the iPhone's docking port, it should charge the handset.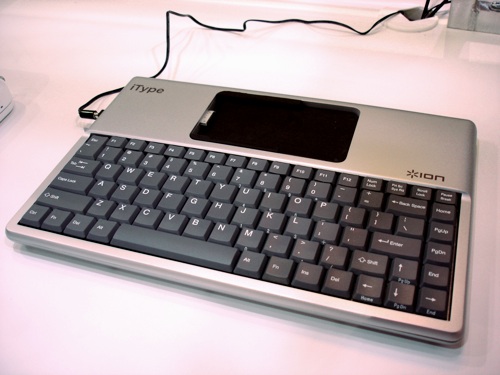 Also available in silver
At CES, the company had two prototype iTypes on show: one silver, one gloss black.
Ion's using the same basic design in its iPhone-friendly piano keyboard accessory, iDiscovery Keyboard. It comes complete with pitch, modulation and a stack of other controls which interface directly with the keyboard tutor app the board is designed to operate with.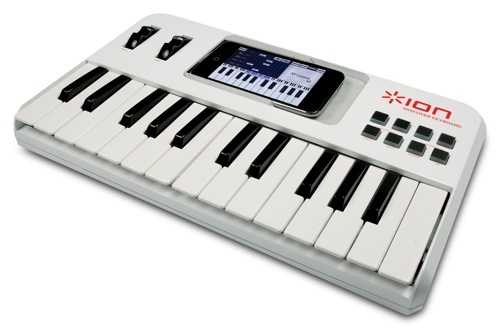 If music's more your thing, there's a piano option too
Ion has given the iType a rough Q2 release window, and the company told Register Hardware it's aiming for a price of just £70. There's no word on the piano price. ®
Sponsored: Beyond the Data Frontier