Lenovo joins the smartbook gang
ARM-based smartphone/netbook launched
Lenovo has unwrapped its first smartbook– an ARM-based PC with 10.1in display.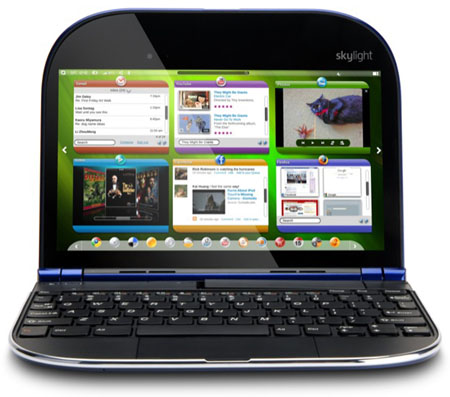 Skylight is Lenovo's first smartbook
Called Skylight, the machine has been created to fill a gadget gap that supposedly exists between smartphones and netbooks. As such Skylight combines "the long battery life and connectivity of a smartphone with the full web browsing and multimedia experience of a netbook", according to Peter Gaucher, Lenovo's Executive Director of mobile internet product management.
Qualcomm's 1Ghz Snapdragon ARM II CPU powers Skylight and users will see Linux running on the machine's 1280 x 720 resolution display, Lenovo said.
Skylight doesn't have an onboard HDD or SSD to speak of. Instead users are provided with 8GB of integrated Flash storage, 2GB of online storage, a 4GB external Flash drive and a Micro SD memory card slot with 8GB card bundled in.

A 1Ghz Qualcomm CPU powers Skylight
Speaking of online connectivity, Skylight is equipped with 3G support though an integrated SIM card slot and also features a 1.3Mp webcam.
There isn't, somewhat unsurprisingly, a Blu-ray or DVD drive on Skylight, although you can hook the PC up to an HD display over its mini HDMI connection. The machine's other ports include two USB jacks and a headset jack.
Skylight weighs in at around 900g and measures a meagre 253 x 201 x 17mm, but Lenovo promised that the PC's battery will hold out for up to 10 hours.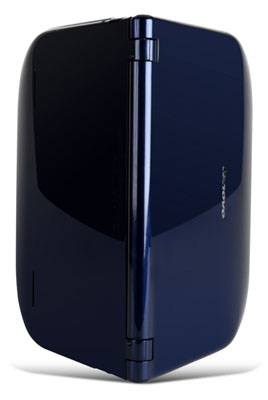 Skylight will hit Blighty later this year
Lenovo has priced Skylight – which is available in "Earth Red" and "Lotus Blue" bodies – up at $500 (£312/€346). The machine's set to hit North America in April, though won't arrive in Europe until later in 2010. ®