Synaptics offers trackpad gesture tech for (almost) all
Swipe and stroke your way to computing harmony
Touchpad maker Synaptics has released an early draft of software it has developed to bring gesture recognition to laptops that don't already provide it.
Dubbed Scrybe, the tech is part of the upcoming Synaptics Gesture Suite 9.4 software, which Synaptics has posted - Windows only, alas - in pre-release preview form.
Says Synaptics: "Scrybe leverages finger movements to create fluid gesture shortcuts intended to boost productivity and efficiency by getting more work done with fewer steps."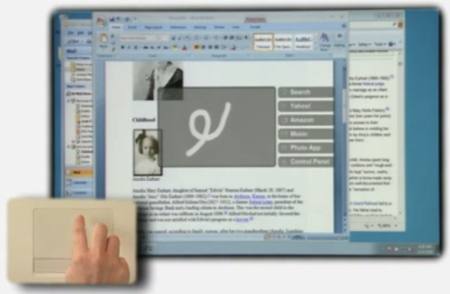 Essentially, you assign swipes, swirls, strokes and so on to system events such as application launches, contextual menu items and button presses. The example Synaptics offers is a good one: "selecting a word or phrase by double-tapping and then tracing the '?' symbol can automatically launch the browser and perform an immediate directed search for the selected word or phrase".
Pre-defined workflows include media control gestures for stop, play, rewind, fast-forward, next, previous and jog-dial advance, plus productivity gestures to zoom, fit to window, flip and redo.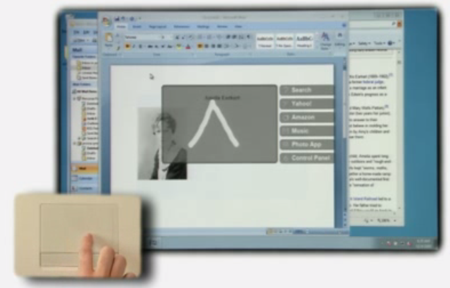 Synaptics said that while Scrybe has been designed for multi-touch touchpads, it will also work on single-touch touchpads. All you need is a reasonably "modern" pad - no, it didn't define 'modern', but we'd say any pad released in the past few years should do - and Synaptics' software.
Which you can download here. ®
Sponsored: Minds Mastering Machines - Call for papers now open