Market tempts Micronyx to get in the ring
Ringmaster Intel could whip up Micron/Numonyx merger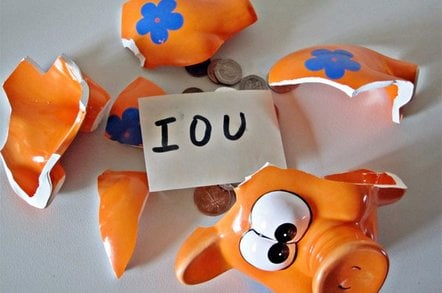 Comment There are renewed suggestions coming into El Reg that flash suppliers Micron and Numonyx could join up later this month.
The possibility surfaced in September, as it became clear how weak Numonyx was in terms of NAND flash sales. In December Micron recorded its first profitable quarter after several loss-making ones, while iSuppli third quarter 2009 market numbers revealed the relative market positions of the NAND flash producers.
To recap, Samsung and Toshiba dominated with revenue for the quarter of $1.55bn and $1.36bn respectively. Hynix was a distant number three - with less than a third of their revenues - at $394m. Micron was fourth with $305m, in striking distance of Hynix. Intel lagged behind with $240m and poor Numonyx limped in with just $90m.
Intel, Micron and Numonyx have inter-connections. Firstly, Intel and STMicroelectronics jointly set up Numonyx to offload some of their NOR and NAND flash operations. Intel holds 45 percent of Numonyx with STMicroelectronics having 49 per cent. Numonyx is pinning a lot of its hopes on a post-flash future with Phase-Change Memory (PCM), and it and Intel have announced a vertical stacking technology for PCM cells.
Intel and Micron have a joint-venture - Intel-Micron Flash Technologies (IMTF) - which was founded in 2006 to manufacture NAND chips. Lastly, Intel was thought to be wanting to get out of the flash business in 2008 because it was consuming more money than it was likely to make. That story went away and we heard no more about it.
The chatter now is that Intel, acting as the puppet-master, could orchestrate a merger or takeover by Micron of the weaker Numonyx, with its 45 per cent holding going to the resulting Micronyx or whatever it might be called. The IMTF foundry could get Numonyx's manufacturing facilities and Micronyx would inherit the Intel/Numonyx PCM expertise and assets. STMicroelectronics would need to agree to this and, if it did, then there is nothing that Numonyx could do to prevent its owners, Intel and STMicroelectronics, selling it or merging it with Micron, if Micron were to agree.
A Micron-Numonyx combination would have, at first glance, $395m revenues and would just leapfrog Hynix into the number three NAND supplier position. Will Micron CEO Steve Appleton and his board see benefits from bringing Numonyx on board and from PCM technology combining NAND and DRAM attributes, with Micron being involved in DRAM as well? There will be a lot of examination of future NAND market segment growth with much attention paid to the rise of mobile internet devices, (MIDs). Google's Nexus 1 smartphone is expected tomorrow and there is Apple's hoped-for iSlate in a few weeks time.
If MIDs are going to be the PC of the 2010 decade, then flash manufacturing volume capacity will be needed and buying it in rather than building vastly expensive new fabs will look like a good deal. ®