Freescale to show ARM-based net tablet design
Android or Linux? Your choice
Chip maker Freescale has launched a reference design from which ARM-based handheld internet tablet can be forged.
The basic spec incorporates a 7in, 1024 x 600 touchscreen, Flash storage, SD card expansion, Bluetooth 2.1 and 802.11n Wi-Fi connectivity. Freescale - formerly part of Motorola - has put in a battery that, when combined with the display and an ARM Cortex-A8 processor, yields 12 hours of runtime.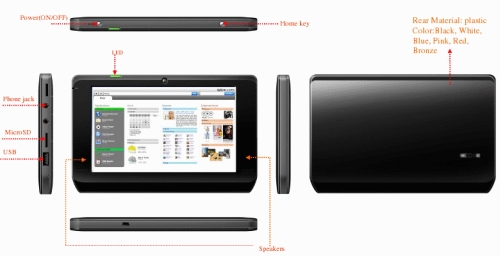 MID to measure: Freescale's reference design
Maintaining that duration is probably why Freescale hasn't incorporated 3G connectivity - odd, perhaps, given the close association between ARM processors and smartphones.
Still, Freescale's design is simply the basis for products other companies will build - Freescale hopes to sell its ARM-based CPUs on the back of it. Said manufacturers can build in 3G if they wish. Likewise, they may add a multi-touch panel in place of the single-touch job Freescale has specified.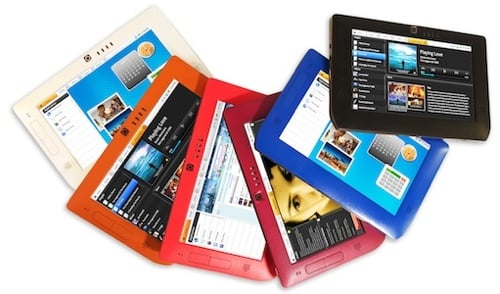 Multiple colours, of course
Freescale anticipates vendors will choose either Linux or Android to run on their tablets. They may also opt to add a clip-on keyboard.
The chip maker will be showing a prototype MID based on the design at the Consumer Electronics Shows (CES) in Las Vegas this week. ®