Microsoft loses appeal on Word injunction
Must remove XML tech by January 11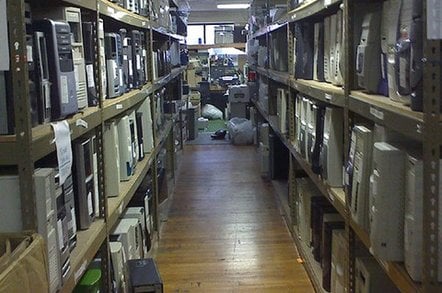 Microsoft must remove custom-XML editing from Word or face a permanent injunction barring the company from selling recent versions of the software, a federal appeals court on Tuesday ruled.
The US Court of Appeals for the Federal Circuit affirmed a $290m patent infringement judgment against Microsoft, won by Toronto-based software company i4i in Texas. It alleges Microsoft's software infringed on its patents that cover extensible markup language technology.
Microsoft has been given until January 11 to remove the custom XML functionality — five months from the original August 2009 ruling, according to Bloomberg.
The injunction bars Microsoft from selling the 2003 and 2007 versions of Word inside the US after the injunction deadline and will require the company to remove the XML technology from its upcoming Office 2010 suite. Microsoft can continue to provide technical support to current Word users, but it's barred from telling new users how to use the custom XML editor.
Microsoft director of public affairs, Kevin Kutz, told us via email that the company is "moving quickly" to comply with the injunction.
"With respect to Microsoft Word 2007 and Microsoft Office 2007, we have been preparing for this possibility since the District Court issued its injunction in August 2009 and have put the wheels into motion to remove this little-used feature from these products," Kutz wrote.
He said Microsoft expects to have copies of Word 2007 and Office 2007 with the XML feature removed in time for the injunction date. Kutz added that beta versions of Word 2010 and Office 2010 that are available now do not contain the technology covered by the injunction.
"While we are moving quickly to address the injunction issue, we are also considering our legal options, which could include a request for a rehearing by the Federal Circuit Court of Appeals en banc or a request for a writ of centiorari from the US Supreme Court," Kutz said.
Microsoft has previously acknowledged the company had been in contact with i4i about the XML technology, but said there was no evidence proving anyone at the company actually had read the patent in question. i4i has claimed the infringement was willful and that Microsoft deliberately planned to destroy its business while publicly declaring the two were allies. ®
Sponsored: How to get more from MicroStrategy by optimising your data stack