Essex leaps into bed with IBM
The future's bright and the future's blue, say Tories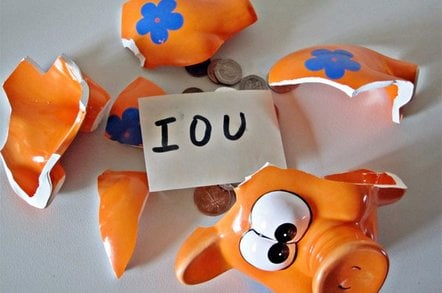 Essex County Council has confirmed it is outsourcing a big slice of services to IBM in a massive deal, despite union fears that this will cost jobs.
Big Blue was named as preferred bidder for the multi-billion pound contract back in June and confirmed in early December. The story has hit the news today with a puff piece in The Times which reckons the deal offers a clue as to how the Tories plan to cut public sector spending.
The paper said the contract is worth £5.4bn and IBM will cut 20 per cent of the council's annual £1.2bn budget within three years. Tory chairman Eric Pickles said the party would be closely watching developments in Essex.
Lord Hanningfield, leader of Essex Council, said the deal was the council's most ambitious ever and that he looked forward to working with IBM.
Hanningfield said: "IBM has demonstrated its ability to help us deliver our vision of providing the very best quality of service for our residents."
But Big Blue's recent council work has been anything but good news. An SAP project with Somerset Council, which went live on April Fool's Day, has been plagued with problems. Things got so bad some staff received counselling sessions.
IBM also fell out with Southwark Council in London over the installation of a data management system. The two are now on their way to court to settle the matter. ®