Samsung tunes into musical yoof with touchphone
What the kids want?
Ladies and gentlemen, will you please welcome Samsung's latest touchscreen music phone. Now please depart - you're not the favoured audience.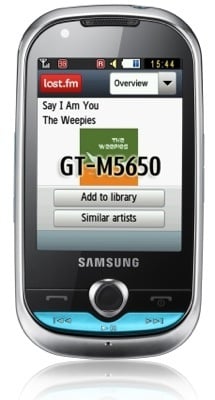 Samsung's M5650: yoof oriented
No, Samsung said it's targeting the handset - it's called the M5650 - at "young mobile users", who want one-touch music controls and all the social networking facilities their fingers can cope with.
It also sports... ahem... a "cartoon" UI.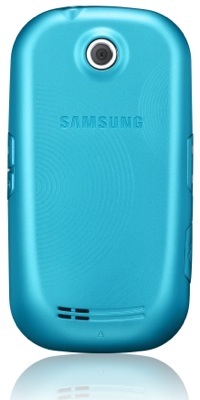 3Mp camera on board; 3G connectivity too
The M5650 is a 3G device with Wi-Fi, a 3Mp camera, FM radio tuner, Bluetooth and USB 2.0.
Samsung said the phone is already on sale in Portugal - other European nations will get the M5650 shortly. ®