Panasonic releases more capacious, less explosive laptop battery
Can't overheat, apparently
Panasonic has begun mass-producing a lithium-ion battery for laptops that's rather more capacious charge-wise than current offerings.
The battery is built to the so-called "18650" form-factor, which is the standard size - 65mm in length, 18mm in diameter - for the cylindrical cells laptop power pack makers build into the box-like units notebook users will be familiar with.
Panasonic's offering has a capacity of 3.1Ah. Existing 18650 cells typically have a capacity of up to 2.9Ah, so that's a seven per cent increase in charge with no increase in the power cell's physical size.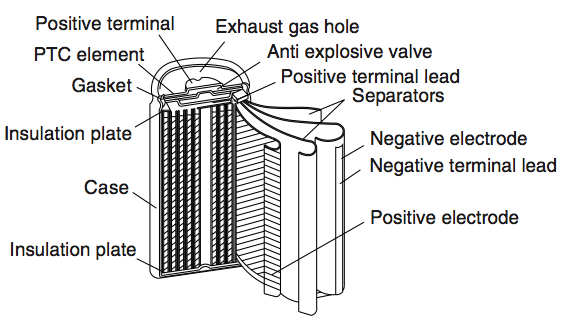 Inside Panasonic's cell
The secret? The use of a positive electrode made of nickel, Panasonic said. But the battery also features an insulating metal oxide layer between cathode and anode which, the company claimed, "prevents the battery from overheating even if a short circuit occurs".
Bye-bye, boom-boom laptop batteries? We hope so. ®