Adaptec - the eternal wannabe
Serial acquisition FAIL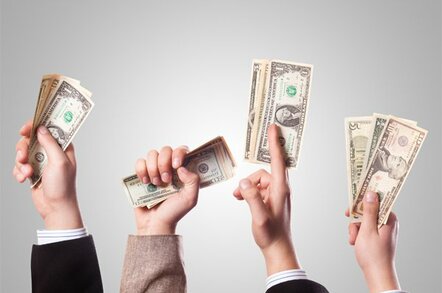 Comment Adaptec always wanted to grow beyond its core adapter business - to be greater than the sum of its parts - but it only managed to serially underachieve, never fully breaking out of the adapter market in which it felt confined.
The company was founded by Larry Boucher in 1981 to speed I/O between computers and external devices. Boucher is an IT industry character who later went on to found NAS supplier Austek and TCP/IP offload supplier Alacritech. In the early 80s, Adaptec focussed on parallel I/O and built a business as SCSI (Small Computer Systems Interface) became popular alongside IDE disk drives. It had ramshackle financial controls and nearly crashed in 1984 when its finished goods inventory was worth more than its annual revenue.
Boucher brought in serious financial management and the company rescued itself. It carried on growing and became a listed company in 1986. Larry Boucher then went off to start up Auspex and Alacritech, and John Adler ran the Adaptec show. It chugged along at a steady $57m to $64m annual revenue level until 1990, when it suddenly jumped to $109m and started rocket-like growth. Revenues hit £150m in 1992 when there was a 2:1 stock split, $372m in 1994 when there was another 2:1 stock split.

Adaptec's annual revenue and net income history.
The next year, they soared to $466m and Adaptec bought Power I/O, a company founded by Robert Stephens, who will go on to play a bigger role. John Adler ceded the CEO position to Grant Saviers and the good times rolled. In 1996, revenues soared again to $659m, there was a third stock split. Then Adaptec bought Cogent Data Technologies and its Fast Ethernet adapter for $68m.
Nobody knew it then, but the foundations of the coming dot.com boom were being laid. Adaptec was doing business at giddy heights and had carved out a great role providing I/O adapters between PCs and servers and storage peripherals. It had Parallel ATA (ATA) and SCSI adapters, controller chips for target devices, and RAID controllers. It was into Ethernet NICS and had a Fibre Channel HBA business. It had CD authoring software and a satellite networking business, and it was selling external storage. After all, a RAID controller plus a bunch of disks (JBOD) was a storage array, and hard drives were becoming commodities so it made obvious marketing sense for Adaptec to expand along the adapter ribbon or cable and build the storage at the end of it too.
But this put it into competition with parts of its channel. It ignored this. The adapter world was its oyster and it was coining cash hand over fist and investing in what would surely become cash-generating pearls. Things went well, very well, and revenues rose up to a record height in 1997 of $933.9m, nearly a billion dollars. There were around 3,000 staff. The share price went past $50. Adaptec was set to become a billion dollar-plus company, but this heady level of business was not sustainable.