Stratus puts $50K where its fault tolerant mouth is
Cash for crashes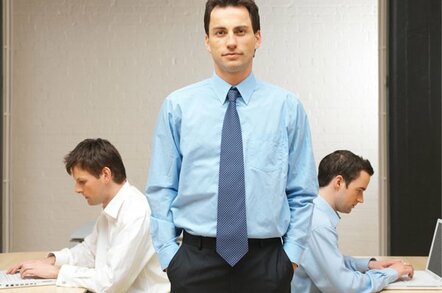 Server virtualization and the live migration of virtual machines across a network of servers and storage has allowed companies like VMware and Citrix Systems to bully their way into the high availability server market. And Stratus Technologies, which makes mirrored, fault-tolerant x64 boxes, is fighting back against what it sees as less resilient server setups with a deal for customers who buy its top-end ftServer 6300. The deal is simple: If they buy specific ftServer setups and the machines have unplanned downtime, they get $50,000 in cash.
"There are different levels of disaster recovery and fault tolerance, and we want to get people to focus on this," says Denny Lane, director of product marketing at Stratus. "There is a lot of loose talk about fault tolerance, and this is a case of us putting our money where our mouth is."
According to Lane, this cash for crashes promotion is a reprise of a deal that Stratus used to boost sales six years ago. At that time, Windows was a relatively new operating system on fault tolerant servers and customers needed a little coaxing. These days, the server market is stalled, but stabilizing, and Stratus is trying to scare up some business before it ends its fourth fiscal quarter in February 2010. Hence the revamping of the cash for crashes deal.
Stratus is pretty confident that it won't have to pay out the cash. The company has a constant link into the more than 11,000 fault tolerant servers that bear its label and that are currently supporting applications; you can see the rolling daily calculation of uptime across those machines here, and as El Reg goes to press, the Stratus installed base is averaging 99.99995 per cent availability - six and a half nines; it sometimes kisses seven nines. Lane says the number doesn't change all that much, and it averages somewhere between 25 and 28 seconds of downtime per year per machine.
Of course, that is not the number you need to know. To do this deal, what you really need to know is the distribution of downtime across the machines and the term of the downtime. For all we know, there are 10,000 machines that go all year and 1,000 that fail for a few minutes, or maybe it is only a few hundred that fail for a few hours. Maybe it is only older machines that have redundant components fail, causing unplanned downtime, and new boxes never fail once they are moved from development and test to production.
The cash for crashes deal is not available to the existing installed base of ftServer shops, and it does not cover the whole range of Xeon-based machines, which have the current Xeon 5500 processors as well as older Xeon 5400s. (You can see our coverage in August of the launch of Xeon 5500 fault tolerant machines from Stratus and NEC here.)
This deal is only available to customers who buy the high-end ftServer 6300, which is a two-socket Xeon 5500 box that has mirrored components, and only two specific configurations are available. You can choose the P6300-2S-PB1, which is known as a power bundle, which has two quad-core Xeon X5570s running at 2.93 GHz with 32 GB and ten disk drives. (That's a logical configuration; there are two such boxes that are glued together at their chipsets with the NEC-Stratus lockstepping hardware.) Stratus is slapping a 17 per cent discount off list price on this deal, but did not provide the list price at press time.
The second applicable bundle is the P6300-2S-PB2, which has the same basic hardware, but only two disk drives since it assumes you will use outboard disk enclosures for more storage scalability. This setup, which has a 14 per cent discount, has two disks in the rack server and eight disks in the enclosure, with room for more disks beyond that.
The downtime cash offer not only applies to hardware outages that cause unplanned downtime, but also covers the Windows server operating system (you can use Windows Server 2003 or Windows Server 2008). Third-party software that causes an unplanned outage is not covered, and neither are hardware failures that cause the machine to run in simplex mode until the faulty hardware is replaced.
This deal runs from today through February 26, 2010, and from the date of purchase, customers have six months to move the machine into production. Once it is in production, the cash for crashes guarantee runs for six months.
By the way, Stratus already provides customers a free month of maintenance and support when they experience unplanned downtime, and this deal is still in effect for all Stratus shops, including those who buy new ftServer 6300s under this promotion. ®
Sponsored: Becoming a Pragmatic Security Leader