Acer A1 Liquid Android smartphone
Niftiest touchscreen around?
No matter how many apps you have running, a tap on the relevant button brings up the home speedily. Another advantage of a simple OS is start-up time. From hitting the on button to locking onto a cellular signal takes the Liquid just under 30 seconds while an HTC Hero running SenseMe takes nearly a full minute longer.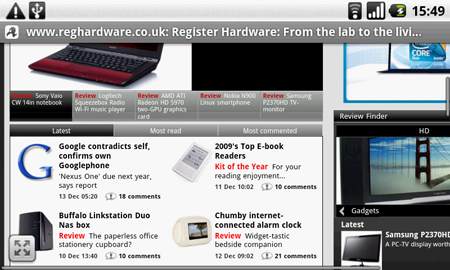 Browsing on the 3.5in screen is certainly useable
To date, the cameras built into Android phones haven't been much to shout about and to be frank the 5Mp device in the Liquid is no huge step forward. It features autofocus, geo-tagging, adjustable white-balance, some very basic effects and the ability to shoot QVGA video. With no flash, taking pictures in low light is pretty much out of the question, while the time between shots is a reasonable 6 seconds. As the sample images show, the Liquid takes adequate snapshots.
Sample Shots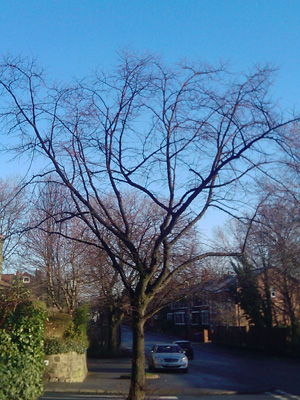 Click for a full-resolution image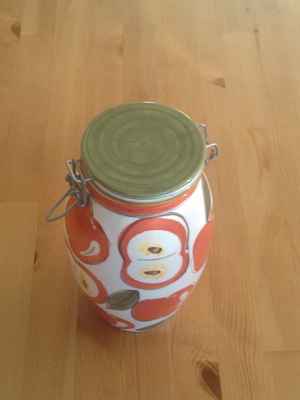 Click for a full-resolution image
Like every other Android phone under the sun, media file support extends to MP3, WAV, WMA and AAC audio along with MP4, WMV, H.263 & 4 video. All well and good, but a screen of this size and resolution does make us rue the absence of Xvid/Divx and AVI from the list. Speaking of digital media, on-board storage is a measly 512MB, but the Micro SDHC slot is good for cards up to 32GB. Yet, replacing either the SD or SIM cards involves removing not only the battery cover, but also the battery itself.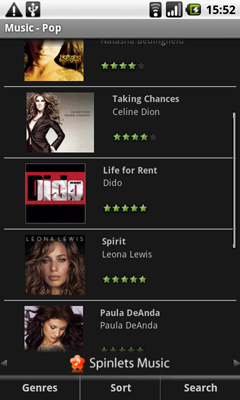 The media Spinlet offers various content
Alongside the included basic Android media players, the Liquid features nemoPlayer. This doesn't really add much in the way of functionality but it does come with a widget that lets you flick through your media by video or picture album or music album, with each album rotating out of the side of the screen. Its a nice idea, but it does occupy one whole half of the screen. A similar widget lets you access your web page bookmarks in the same format. Yet it's a shame you can't run both widgets on the same page, one on the left and one on the right.
Sponsored: Quit your addiction to storage