Sun claims IP victory over defunct US 'counterfeiter'
And cracks down on grey marketing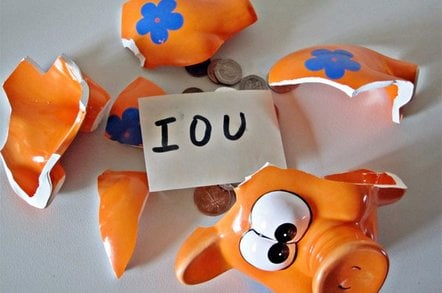 Sun Micro claimed a brace of IP victories today, with a counterfeiter in the US and a UK-based grey marketeer feeling the wrath of the soon-to-be-borged firm.
The Java vendor said that it had secured a federal court judgment against a man it claimed was producing counterfeit versions of its products.
The order compels Joe Faris, described as the primary owner of Sun Valley Technical Repair, to cooperate with Sun and make a "substantial monetary payment" to the firm.
Sun said Faris was still subject to "potential criminal sanctions" for his activities.
Sun did not detail Faris and his firm's transgressions. However, it appears the firm was a Sun reseller and repair shop, which was raided back by US customs and immigration authorities back in 2006.
At the time reports said that other than potential immigration violations, it was not clear what the purpose of the raids were. It seems the assets of Sun Vally Technical Repair were subsequently auctioned off.
Meanwhile, in the UK, Sun said the Court of Justice ruled that a UK reseller had infringed Sun's registered trademarks by importing Sun kit into the European Economic Area without authorisation. ®