Sony Ericsson intros tree-themed eco phones
Handsets to hug
Sony Ericsson has introduced a couple of new phones it hopes will reinforce its claimed green credentials. The arboreally inspired offerings are the Hazel and the Elm, but feature a "human curvature" for users' creature comforts.
The two handsets - the Elm's a candybar, the Hazel a slider - are constructed from recycled smoothie bottles and, SE claime, "free from hazadous chemicals". Other eco-friendly qualities include: an app to encourage users to walk rather than drive, a "Green calculator" and a low-power AC adaptor.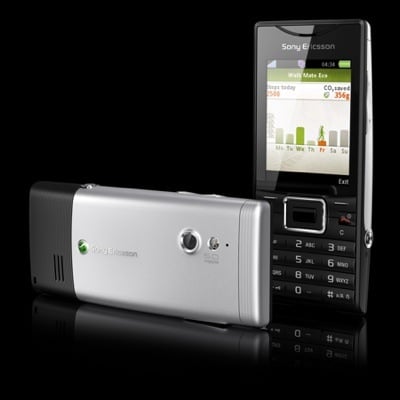 Sony Ericsson's Elm: fruit of an arboreal passion
For those more interested in the sheer technology of the things will want to know that both are 3G handsets with up to 280MB of on-board memory augmented by Micro SD cards. The Hazel has a 2.6in display; the Elm's is 2.2in in the diagonal. Both screens are 240 x 320.
They both have Assisted GPS functionality, a 5Mp autofocus camera, active noise reduction to improve voice pick-up and a media player.
The two phones take the same type of rechargeable battery giving both up to ten hours' quad-band GSM talk time, up to four hours' dual-band (2100MHz and 900MHz) 3G talk time, and 430-450 hours' on standby depending on which of these two cellular technologies each handset is connecting by.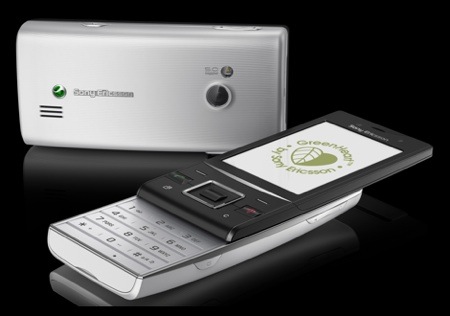 Hazel has a human curvature
The Hazel comes in a choice of colours: "Passionate Rouge" and "Superior Black". Says it all, really. The Elm comes in "Metal Black and "Pearly Rose".
Neither, perhaps oddly, comes in a suitably tree-like hue, but top marks to SE's PR people for getting a quote out of a suitably sylvan-monikered spokesman from O2: Steve Alder.
Elm goes on sale in Q1 2010, Hazel in Q2 2010. ®