Nokia intros updated Comes With Music touchphone
Ladies and Gentlemen, please welcome the 5235
Nokia has introduced its latest Comes With Music phone, the 5235, though the handset's not set to go on sale until Q1 2010.
You can look up tracks on the handset's 3.2in, 640 x 360 touchscreen - or use it to look at pics you've snapped on the phone's 2Mp camera. The 5235 has a 3.5mm headphone socket, so you can listen to your favourite songs on your favourite 'phones.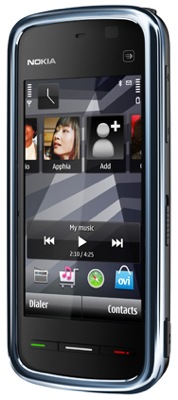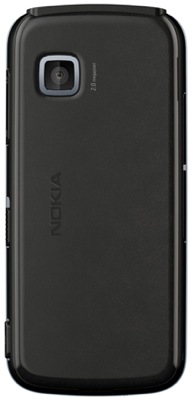 Nokia's 5235: comes with music, apparently
Songs are stored on Micro SD card - the 5235 is happy with cards of up to 16GB in capacity - and you can download as many as you like for a year from Nokia's Ovi online store. Ovi also provides online contacts synchronisation, photo sharing and satnav mapping.
The 5235 will sit in standby for 18 days before the battery charge is used up, Nokia claimed. That figure falls to 33 hours if you just listen to music on it, seven hours if you make calls on a GSM network, or four-and-a-bit hours on 3G.
Expect to pay €145 (£131) plus tax for the handset Sim-free, or less on PAYG and under contract. ®