Europeans spend more on servers in Q3
Server sellers pin hopes on 2010 recovery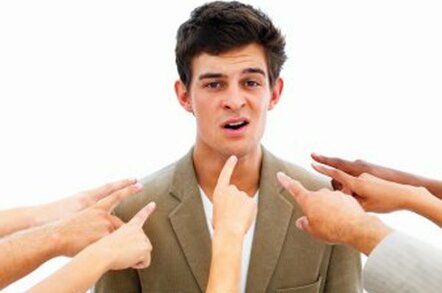 On a global basis, the server market started to show signs of stabilizing in the third quarter of this year, according to reports from both IDC (here) and Gartner (there). And IT shops in Europe started coming out of their shells to spend a little more on iron than they did earlier this year.
According to statistics ginned up by IDC, year-on-year sales of servers across the EMEA region fell by 25.7 per cent to $2.97bn in the third quarter, a much steeper drop than the 17.3 per cent decline in worldwide servers (to $10.3bn) in the same period. The good news is that compared to dismal sales in EMEA in the second quarter, Q3 showed some sequential growth, with revenues up 1.9 per cent and units up 8.4 per cent - the first sequential revenue increase since the Meltdown hit last year.
"Overall, the EMEA server market environment remains challenging despite better than expected performance in the larger countries such as the UK, Germany, Spain, and to a lesser extent Russia," explained Nathaniel Martinez, director of European systems and infrastructure solutions at IDC, in a statement accompanying the figures. "Platform migrations, consolidation projects, and data center rejuvenation investments are bringing some activity to the market place."
In the volume-server segment, which is where IDC lumps machines that cost less than $25,000, EMEA customers ponied up $1.7bn to buy boxes, and by the way, $1.6bn of that was for boxes using x64 processors from Intel or Advanced Micro Devices. Volume server sales were down 23 per cent compared to the third quarter of 2008, but rose by 12.3 per cent compared to the second quarter of this year.
Incidentally, x64-based servers across all segments - volume, midrange, and enterprise - came to $1.7bn in the quarter in EMEA, down 21.4 per cent year-on-year but up 16.7 per cent compared to Q2. Midrange boxes, which IDC defines as those priced higher than $25,000 but lower than $250,000, posted a 34.6 per cent decline to just under $400m in sales in the third quarter, and enterprise boxes had a 30.2 per cent decline, breaking just above $800m in sales.
Itanium-based servers posted strong sequential gains in Europe, up 19.7 per cent to $300m, but that was still down 25 per cent compared to the year-ago quarter. The other interesting blip was that Fujitsu's BS2000 mainframes had a 15.8 per cent sequential sales bump to $70m. IBM's mainframe sales in Europe were down both on an annual and a sequential basis. Machines not using X64 processors - mostly RISC and Itanium Unix boxes and mainframes with a smattering of i/OS and OpenVMS iron - had an aggregate of $1.2bn in sales, down 31.3 percent; shipments for these Other machines fell by a stunning 49.5 per cent.
By operating system platform, Windows accounted for just under $1.3bn in sales, dropping 22.7 per cent compared to Q3 2008, and Unix servers accounted for $770.3m, down 36.3 per cent. Linux sales were comparatively bright, falling only 18 per cent, to $502.6m. Other platforms had a 19.6 per cent drop to $404.5m in sales in the quarter.
When ranked by vendor, HP was the revenue leader in EMEA, with $1.2bn in sales, down 24 per cent and giving the company a 40.3 per cent share of the server pie in the region. IBM was a distant second, with $905m in server sales, down 17.3 percent, followed by Dell with $290.3m in sales, off 23.4 per cent. Sun's global sales were down 35 percent in Q3 to $778m according to IDC, but the company was hit even harder in Europe, with sales plummeting 41.8 per cent to $241.7m, knocking it from third to fourth place in the IDC server rankings. Fujitsu was the number-five server maker in EMEA in Q3, with a 33.1 per cent decline to $183.5m. All other server makers garnered only $155.1m in sales, down 41.5 per cent and giving them a mere 5.2 per cent slice of the pie. Basically, if you are not in the top five, you are not selling a lot of boxes in EMEA right now.
Within EMEA, Western Europe accounted for the lion's share of server purchases in Q3, with $2.33bn in aggregate sales (78.3 per cent of the total), compared to $348m for the Middle East and Africa (11.7 per cent) and $297.4m for Central and Eastern Europe (10 per cent).
IDC thinks there is reason to be optimistic about the server racket looking ahead to 2010:
"Enterprise customers have slowly re-initiated server refreshments, either because of specific vendor roadmaps or simply to boost the flexibility and efficiency of the IT infrastructure, to increase their competitive edge in a toughening environment," said Beatriz Valle, an analyst for European systems and infrastructures solutions at IDC.
"The recent technology developments in x86 microprocessors helped drive demand in 3Q09," he continued, "and 2010 will be a promising year in that area. The sequential quarterly revenue growth is very subdued, but server vendors remain hopeful that things will pick up in the fourth quarter, which is traditionally strong in the corporate space due to end-of-year budget renewals. Fourth quarter performance will be critical to measure where the market is heading in the medium term."
With so many chips changing next year, the global economy still uncertain, and IT budgets still under pressure, it may take longer for a server upgrade cycle to really kick in. Or maybe it never does, and these new levels are the new normal. ®