Overland to tape shares together
Reverse stock-split gives breathing space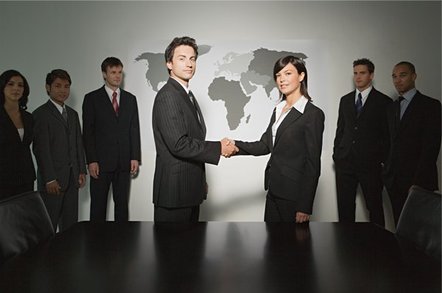 Overland Storage is combining three shares into one to meet Nasdaq listing rules, which require shares to trade consistently above the dollar level.
Overland has been making heavy weather of selling its tape and disk data protection products and, latterly, its Snap Server filers. It received a so-called deficiency letter from the Nasdaq Global Market authorities in October last year, after its stock price fell consistently below the required $1.00 minimum. Its share price briefly went above $1.00 in August and again in September this year but have otherwise always been under the dollar minimum. Currently its shares are trading at $0.69.
The reverse stock-split tactic has been commonly used by suppliers whose listings are threatened by a depressed share price. Sun has been the most prominent storage sector user of the tactic in recent years, with a 4:1 reverse split. Unisys followed suit in the general IT sector in October this year, with a 10:1 compression.
Overland's 3:1 reverse split looks comparatively modest. The idea is that the reverse stock split gives a company time to rebuild its revenues while still enjoying the funding and reputation benefits dependent upon a stock exchange listing. Other things being equal, the larger the split ratio, the more revenue rebuild time there is.
The split will cause shares trading at Tuesday's $0.69 price to trade at $2.07 instead. They would then have to lose slightly more than half their value to return to delisting territory. Overland CEO Eric Kelly is betting that his newly-recruited executive team and the cost-cutting measures already announced will combine with the hoped-for economic recovery and return Overland to profits and a higher share price.
Let's hope so. There are too many storage companies struggling in deep water and drowning right now. ®
Sponsored: Minds Mastering Machines - Call for papers now open