IBM beams in Tivoli monitoring from the cloud
Web watches over on-premise infrastructure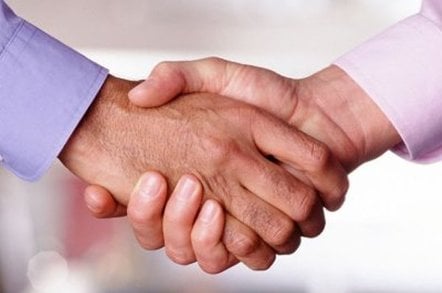 IBM has been a busy bee floating chunks of its big, complicated, on-premise IT management software into the cloud in order to woo small- and mid-sized businesses.
The latest to receive a web-based treatment is IBM Tivoli Live, a web-based service that takes several bits of the company's on-premise Tivoli monitoring products and serves it up from Big Blue's own halls.
Just to be clear, that's a web-based service checking on the health of on-premise IT. Somewhat an odd proposition. But IBM claims the deal will let smallish and medium-ish firms avoid making a huge initial investment in hardware and software licenses to do it in-house.
The web-based Tivoli Live supports monitoring of 25 to 500 nodes. It's split into two tiers of service plus one add-on.
A "Touchless" option monitors devices and operating systems (Windows, Linux, AIX, Solaris, HP-UX) using an agent-less Tivoli Monitoring 6.2.1. That goes for $44 per month per node.
Meanwhile, An agent-based OS and application monitoring option uses IBM Tivoli Monitoring 6.2.1 and IBM Composite Application Manager for Applications, costing $58 per month per node.
IBM charges $14 per month per service extra for historical trend analysis, plus performance and capability reporting.
The service also requires a rather steep one-time $6,500 setup fee per customer for "on-boarding costs." Service contracts are a minimum of 90 days and run from one to three years. Hmm, while the service itself may be on-target, it seems the terms and initial fee are a bit binding to really appeal to small company types. ®