Google, Microsoft, and Amazon - the cloud dating game
Why you need a cloud (whatever that is)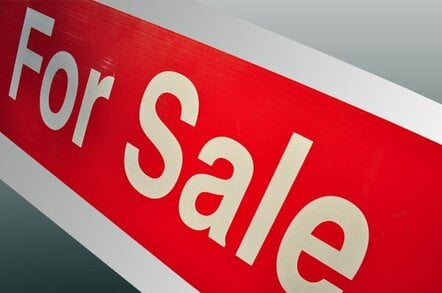 What's a cloud? The likes of Amazon, Microsoft, and Google can't agree on an answer to that question. But they insist it exists. And they're sure it's the answer to all your problems. Which means there's also a difference of opinon when it comes to your problems.
But, really, all will be well if you just move to the cloud. Whatever that is. For Amazon, it's a place to offload your IT infrastructure. For Microsoft, it's a place to offload part of your IT infrastructure. For Google, it's, well, everything.
Last week at the Interop trade show in New York, the scene was reminiscent of "The Dating Game." Three potential customers sat on a sofa stage-left, and four prospective suitors sat stage-right. The idea, according to moderator David Berlind, was that rather than just have the suitors talk about the cloud, it would make more sense to have real customers drill the cloudy-types with real questions.
Not that this actually worked. The four suitors said, well, pretty much what they always say.
The customers were selected to represent a variety of industries. There was John Merchant of The Hartford Financial Services Group, Louis Gutierrez who is the former CIO of Harvard-Pilgrim Healthcare, and Rico Singleton from the New York State Office of the CIO. And the vendors were the big names you'd expect: Microsoft, Google, and Amazon. Plus there was Joyent.
Tell us a bit about yourself
The event started with each vendor giving a six-minute presentation about his or her company's solution (judging by the eight men on stage, there seems to be a shortage of women involved in cloud computing). A quick rundown:
Amazon: Adam Selipsky, Vice President of Amazon Web Services, came off like a salesman. His message relied heavily on the fact that Amazon has been running a large online infrastructure for more than a decade and has been offering outsourced IT solutions for close to four years. He listed a lot of features and big numbers, such as having 82 billion objects stored in Amazon S3 storage service.
Google: Next up was Google's Don Dodge. Yes, Don Dodge, the startup whisperer who was just laid off from Microsoft, where he was a staunch supporter of all things Redmond. Interop was his first public appearance as a Googler, and he came off as perhaps a bit overconfident considering he was talking about stuff he had only started to believe in days earlier.
Last year, in a blog post, the still Redmondian Dodge told the world that "reliability, scalability, security, and a host of other issues will prevent most businesses from moving their mission critical applications to hosted services or cloud based services."
But last week, the Microsoft-turned-Google aficionado actually highlighted reliability in his cloud-happy presentation, making the point that you don't hear about downtime when a company's internal data centers go offline. Dodge said that when it comes to cloud services going offline, "the fact of the matter is we're talking about minutes."
Well, one hundred minutes. Or maybe even 1,440 minutes. Those are Google numbers. Naturally.
Dodge, you see, was talking about Gmail, Google Docs, and other web-based Google applications. We thought this was a discussion of infrastructure and development platforms, but whatever. Cloud can mean anything.
Joyent: Jason Hoffman, a founder and CTO of the company, seemed relaxed and frank. He was quick with the taglines, treating the room to such gems as "works by default, scales by default, secure by default" and "better, faster, cheaper." He was talking about Joyent. And naturally, he spent a fair amount of time talking about common APIs and cloud interoperability. This is the guy who once told Google it needed a "more loving cloud."
Microsoft: Yousef Khalidi, Distinguished Engineer on the Windows Azure team, gave a presentation that seemed to be, well, cautious. He started by saying that he would describe "how Microsoft views the cloud as an extension of traditional IT" and went on to explain the software-plus-services strategy, in which organizations still have traditional Windows Server and SQL Server systems within the organization and use the Azure cloud to augment those systems.
He mentioned private clouds, dedicated clouds, public clouds, and stressed the importance of choosing the right applications and workloads to be moved to the cloud. While a recurring benefit is supposed to be that the cloud will simplify IT, Microsoft's approach sounds as if it will make IT more complicated. It's a tricky area when a company runs the risk of competing with itself.
Still, all the cloudy types hit the same selling points, claiming that cloud computing will lower costs, improve scalability, and shorten time to market. But you've heard that before
Sponsored: Beyond the Data Frontier