Asus' tablet Eee takes on multi-touch
More fingers and more storage
Asus has added a multi-touch display to its touchscreen T91, apparently resulting in the world's first convertible tablet netbook featuring a multi-touch screen that supports Windows 7 many-finger gestures.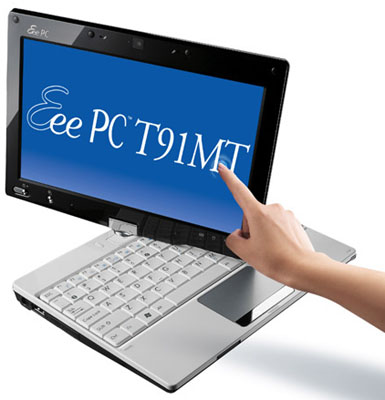 Asus' T91 - now with multi-touch
The 8.9in display on Asus' T91 – released in Blighty during July – could only cope with a single finger touching its 1024 x 600 screen at any one time. The second-generation T91MT, however, lets you pinch, flick, swirl, scroll, zoom and flip through images, web pages and more using multiple fingers.
While the T91MT's screen size and resolution remains identical to the earlier model's, Asus has swapped out the 15GB SSD for a more capacious 32GB unit. Add to that the 500GB of online storage space which Asus chucks in and you should have enough space for, well, quite a lot of data.
T91MT buyers still get an a 1.33GHz Intel Z520 Atom CPU, Intel US15W chipset and 1GB of DDR 2 memory.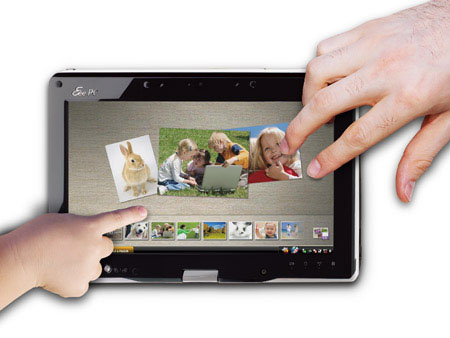 Many fingers make light work?
The 0.3Mp webcam can connect to the web over 802.11n Wi-Fi. Only two USB ports feature on the T91MT, though it does include an SD memory card slot.
A UK launch date and price for the T91MT haven't emerged, but the machine will retail for $550 (£335/€368) in North America – roughly $80 more than the T91. ®