How to network at a supercomputing show
Switch hitters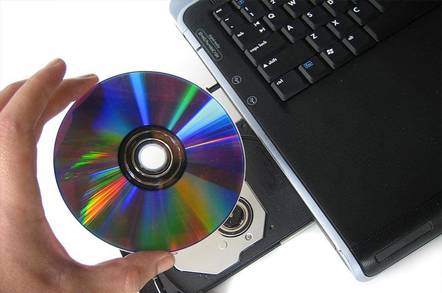 SC09 There was plenty of noise coming out of the networking vendors, who glue supercomputing nodes and their storage to each other at last week's SC09 supercomputing trade show in Portland, Oregon.
El Reg has already told you about QLogic getting reseller deals for its quad data rate InfiniBand host channel adapter from Dell, Hewlett-Packard, IBM, and Silicon Graphics. We've also mentioned Mellanox pushing out 120 Gb/sec InfiniBand switches and animating latent InfiniBand offloading capabilities in its ConnectX-2 host channel adapters. Asustek and Micro Star also announced ahead of SC09 that they were tapping Mellanox IB chips to put QDR InfiniBand right on their motherboards, something designed to appeal to the HPC set.
Making the switch to MPI work
Voltaire, the other big supplier of InfiniBand and now 10 Gigabit Ethernet switches, had some news last week, too. First, HP has inked a deal to resell Voltaire's Vantage 8500 10 Gigabit Ethernet switches, which was a perfectly predictable event. The Vantage 8500 switch, which offers 288 ports, started shipping in June. IBM signed up to resell the layer 2 core switches in October. HP also said at the show that it would resell Voltaire's Grid Director 4700 QDR InfiniBand director switch, which sports 324 ports and the ability to double them up. HP is also selling the Unified Fabric Manager software that Voltaire has created for its IB and 10 GE switches.
Having HP peddling its gear is important to Voltaire's top and bottom line. While HP doesn't get much glory on the Top 500 supercomputer list - and this is something that HP has to fix, perhaps by buying SGI or Cray or both because IT is political and supercomputing is extremely political, and hence a lever to move the military-industrial complex - it certainly does have a pretty broad presence in HPC thanks to the acquisition of Compaq nearly a decade ago. (Convex helped make the Superdomes, but HP really didn't chase HP deals much after it killed off the DEC Alpha chips and their systems.)
According to Asaf Somekh, vice president of marketing at Voltaire, HP has sold hundreds of thousands of InfiniBand ports (which can run to over $1,000 a pop on the switch side alone). So having HP on board - which wants to do its own networking with its ProCurve and soon-to-be 3Com switches - will be important. Perhaps it will even be important enough for HP to nab either Mellanox or Voltaire, in fact, once it is done digesting 3Com.
Voltaire can't worry about that right now, but is committed to expanding its sales channel for both InfiniBand and 10 Gigabit Ethernet switches. "Others will follow," says Somekh. "It won't be just an HP and IBM play."
In addition to the HP reseller deal, Voltaire said that it has made enhancements to its Unified Fabric Manager software. First, Voltaire has announced an add-on (meaning, not free) software module called UFM Fabric Collective Accelerator that optimizes the collective operations of the Message Passing Interface protocol.
Sometimes, during a parallel calculation, a result being calculated in one node in a cluster is dependent on many or all of the other nodes in the cluster. This is the collective operations, bringing the data back to that needy node through MPI. The Grid Director 4700 switch can run this add-on code, which means that CPUs on the cluster do not have to run these MPI functions and therefore can get more work done themselves.
Mellanox, as we pointed out above, is offloading some MPI functions to its combined IB-Ethernet host channel adapters. Voltaire is putting it in the switch. Maybe if you mixed Voltaire switches and Mellanox adapters, you could eliminate the servers altogether?