Nokia limits N900 shipments to pre-order customers
Everyone else will have to wait a little longer for the smartphone
Nokia fans hoping to pick up one of its N900 Linux-based smartphone-cum-tablets on the high street may finally be able to do so on 4 December.
An unnamed Nokia spokesperson yesterday told website NokNok that the sheer volume of advance orders the Finnish phone giant has taken for the N900 means even though the first of these Maemo-based handsets are going out now, only folk who pre-ordered will get one in the short term.
In August 2009, Nokia said the N900 would be available in October. When that month came round, Pete Schneider, Nokia's Head of Maemo Marketing, admitted that the phone's arrival had slipped to November.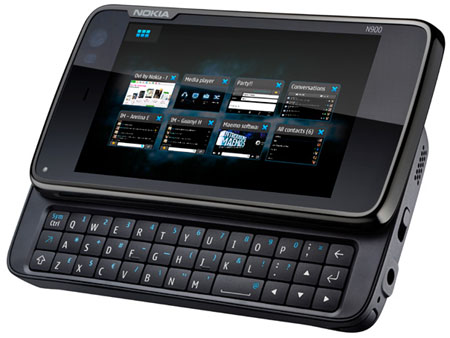 Nokia's N900: did you pre-order?
Customers looking to buy their phones from carriers or other retailers will have to wait until next month. Online retailer Expansys, for one, is stating that its N900 stock may not arrive for another ten days: 6 December, in other words.
Designed to deliver "computer-grade performance in a compact size", the N900 features an ARM-based Cortex-A8 processor and up to 1GB of application memory. User-accessible memory tops out at 32GB, but is expandable to 48GB using Micro SD cards.
The N900's other treats include 10Mb/s HSDPA 3G, Wi-Fi, Assisted GPS, a slide-out Qwerty keyboard, an FM transmitter and a 5Mp camera.
While you're waiting for the smartphone to arrive, be sure to read our N900 assessment. ®