The IdeaPad S12 - coming to Register Hardware soon - uses Nvidia Ion hardware to power Windows 7 Home Premium on its 1280 x 800 screen. This is a clear indication that the Atom set-up is pushing its limits with the 10in screen.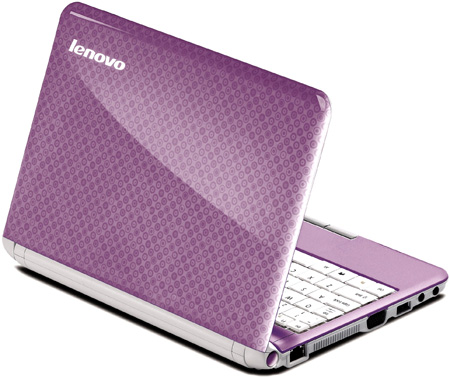 Also available in pink
Installing Windows 7 isn't completely bonkers as it comes with Windows Media Player 12, which adds native support for MP4, DivX, H.264, XviD and AAC audio formats to those already handdled by WMP 11, but this seems like a small gain.
The look and feel of the S10-2 is reminiscent of the larger ThinkPads although we were unsure about the appeal of the 'is it carbon?' decal on the lid. The extended six-cell battery that came with our loan sample raises the rear of the netbook, which tilts the keyboard and gives it a good natural feel. Unfortunately, the lid doesn't open much past the vertical and as the rear of the chassis is raised, you may not be able to get the viewing angle that you desire.
Above the keyboard there are two function buttons. The OneKey rescue button opens the CyberLink OneKey Recovery 7.0 backup application, which leaps into action to rescue you from whatever disaster may have befallen.
Then there's the QS (Quick Start) button. This boots Device VM's Splashtop 'instant on' software for those occasions when you fancy looking at a photo or using instant messenger, but can't be fagged to wait for Windows 7 to grind into life.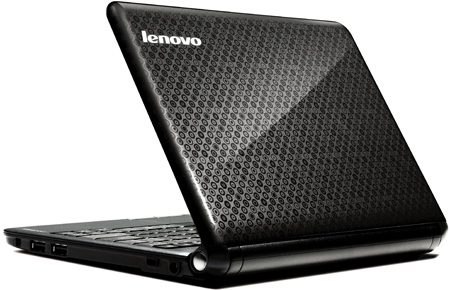 An extra USB port replaces the Express card slot featured on the S10e
With the Lenovo connected to a router using good, honest Ethernet cable we found it behaved perfectly. When we tried to use the Splashtop software browser with a wireless connection we had to click the 'enable wireless' box whilst simultaneously getting a 'page not found' error. We found it was quicker and easier to simply start Windows 7 as it saved our preferred wireless connection and as a result there was no hassle to contend with.
Sponsored: Webcast: Ransomware has gone nuclear