Chrysler dumps e-car plans
Gone, but not forgotten?
Leccy Tech Chrysler's e-car strategy has vanished down the plughole, taking with it any chance of us getting intimate with the Lotus Europa-based Dodge Circuit.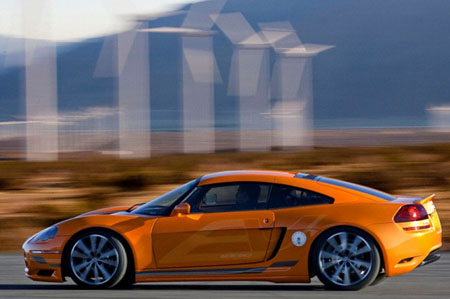 Chrysler's ENVI arm is to close, ending hope of the Lotus Europa-based Dodge Circuit
Things have been ominously quiet at Chrysler's ENVI e-car division for a while and now the firm has confirmed that the division is no more.
The announcement also means drivers will now never have the opportunity to play with Chrysler's planned range-extended plug-in hybrid Jeep or MPV models.
At the Detroit Auto Show back in January, Chrysler pledged to have 500,000 battery-powered vehicles on the road by 2013. Those were the days.
Exactly why Chrysler's suddenly ditched its e-car plans is unclear. But it's worth remembering that the firm was answerable to the US tax payer, who paid $12.5bn (£7.4bn/€8.3bn) to help keep the car maker in business.
Chrysler's sudden change of heart over electric cars isn't the end of the world, though, and there may even be a silver lining to this grey cloud.
The ENVI division's boss - Lou Rhodes, who back in November 2008 said e-cars were a key "long-term viable business for Chrysler" – has been retained as head of electric projects at Chrysler and Fiat - which owns roughly 20 per cent of the Chrysler.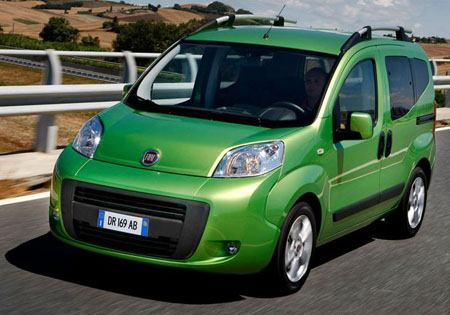 Chrysler may still make battery-powered cars like Fiat's Doblo van-cum-mini-MPV
Fiat's CEO and newly-appointed head of Chrysler, Sergio Marchionne, has also since admitted that Chrysler is still interested in bringing an e-car to market within in the next few years.
However, he is said to be thinking of a battery-powered version of Fiat's Doblo van-cum-mini-MPV designed to compete with Ford's electric Transit Connect.
Ron Bloom, who heads up the US government taskforce that oversaw the restructuring of GM and Chrysler, even told Reuters: "We obviously would be very happy if Chrysler and GM were making lots and lots of high mileage cars. It's not a prerequisite. It's not an obligation."
How Chrysler's news will sit with President Obama's plan to get 1m e-cars onto American highways by 2015 still isn't clear. ®
Sponsored: From CDO to CEO