Riverbed going virtually into public cloud
Virtual Steelhead speeds iSCSI WAN traffic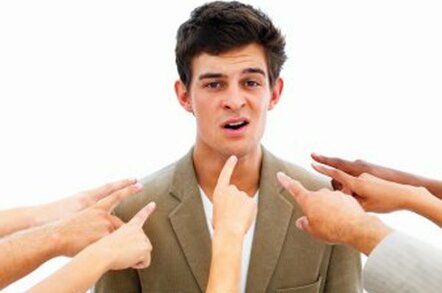 WAN optimiser Riverbed has announced virtual Steelhead for the cloud and a way to speed up iSCSI data traffic.
Riverbed's Steelhead is a physical appliance that sites inline at the entry/exit port to a data centre and speeds wide area network (WAN) traffic to and from the data centre. It co-operates with another Steelhead at the end of a network link to reduce networking inefficiencies and data redundancy. Virtual Steelhead is a software appliance that can run on servers at the entry point to a public cloud service.
Physical Steelheads can be deployed in a business's own data centres, but a business using a public cloud can't deploy them at its entry point into the public cloud. However, they could deploy a virtual Steelhead running on the servers they use in the public cloud and have this send and receive Steelhead-optimised data networking traffic to and from their storage resources located in a public cloud.
During a webcast product launch and demonstration earlier this week, Riverbed installed the virtual Steelhead appliance in Amazon's public AWS.
Riverbed also says it has additional technology to speed iSCSI block-access storage traffic across the WAN, saying it has "technology that addresses fundamental protocol inefficiencies for block storage protocols that again produce order of magnitude performance gains over the WAN. What was deemed impossible before - running any block protocol over the WAN - was demonstrated to be possible.
"This innovation enables thousands of miles of separation between storage and compute resources, transforming the WAN into a SAN."
What it is doing is reducing the number of round trip network exchanges needed to send iSCSI traffic across a WAN link, cutting the chattiness, the number of sends and acknowledgements needed to get iSCSI data across a WAN link. Since this is based on Ethernet and TCP/IP, it is an evolution of its existing Steelhead WAN optimisation technology.
Riverbed execs and storage analysts were pretty positive about virtual Steelhead. Eric Wolford, Riverbed's marketing and business development SVP, said: "No longer will storage have to be tethered locally to the server. This frees IT leaders to locate and move storage assets to sites anywhere in the world, even thousands of miles away, to deliver the most cost-effective and intelligent architectures.
"This capability allows enterprises to bridge the public cloud and the private cloud, allowing them to take advantage of the best of both worlds."
He would be upbeat - he's paid to be. But Gartner, ESG and the Yankee Group were also enthusiastically on board. ESG's Steve Duplessie said: "High latency alone will limit the types of applications that can find a home in the cloud. Forcing new interfaces or rewriting applications to take advantage of the cloud will be another deal breaker for a lot of folks.
"If Riverbed can solve these issues the way they did for applications and data transfers on the WAN, they will open up the entire market. If I can think of the cloud the way I think about a disk drive today, the possibilities become truly endless."
Let's not get ahead of ourselves, though - there are no publicly-available speedup numbers, and the technology will have to prove itself before being applied to critical iSCSI traffic. ®
Sponsored: Becoming a Pragmatic Security Leader